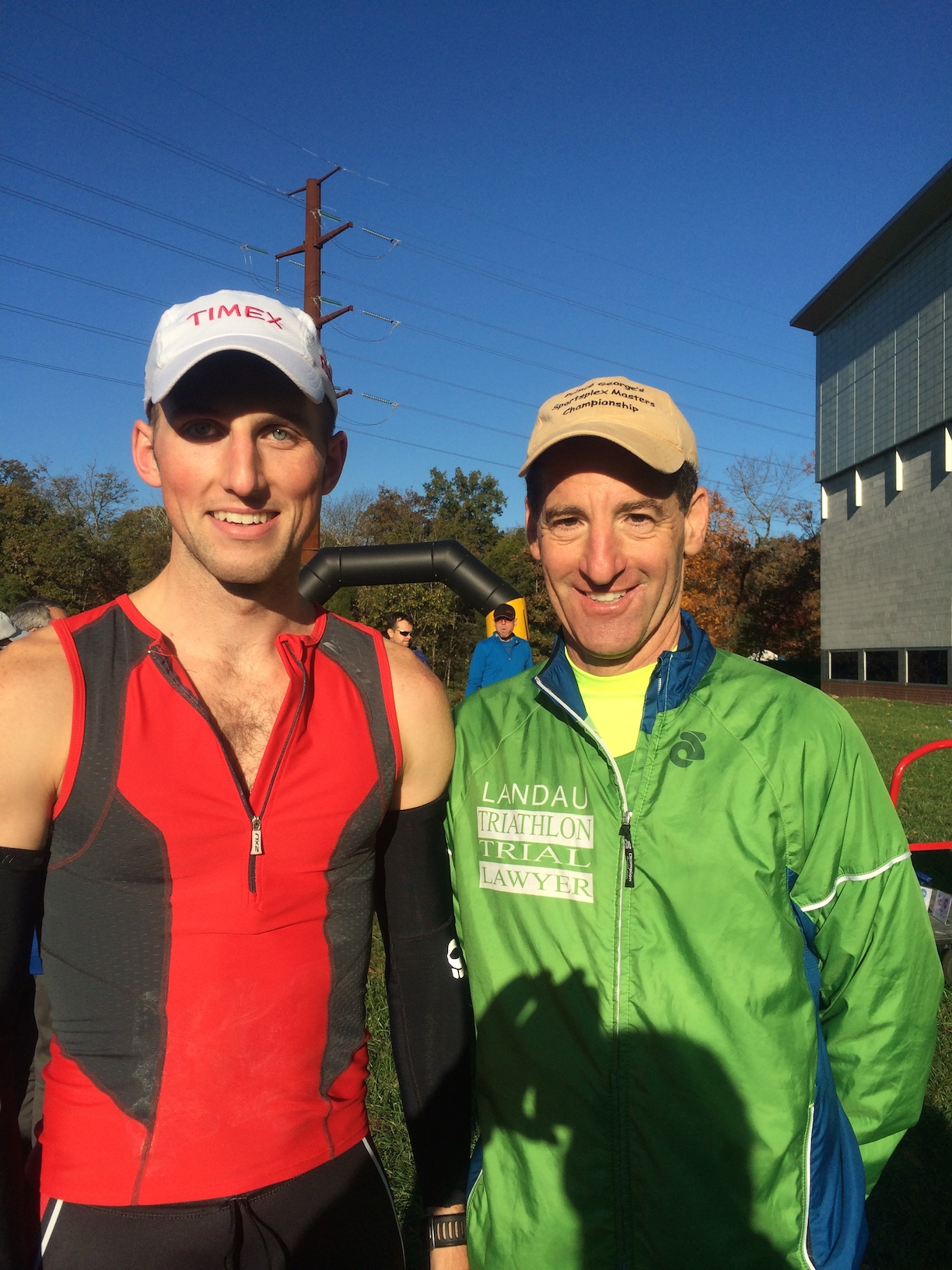 Manassas Duathlon Ends Season at George Mason University Prince William County Campus: Landau Best In Class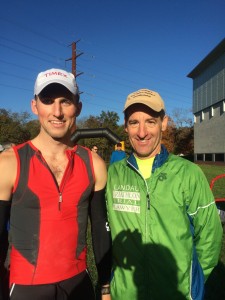 The "Du It Duathlon" at the GMU Prince William campus was another wonderful event directed by experienced RD Ina Nenninger of "Tri It Now".  While it was cold and dark when Herndon injury lawyer Doug Landau arrived at the Freedom Fitness Center  at "O-Dark Stupid", the temperatures stayed comfortable as the sun rose for the 1.5 Mile Run, 8.0 Mile Bike, 1.5 Mile Run. Making the race more challenging than the distances would suggest, were the cross country elements on the runs (grass, dirt, boards, paths) and 26 turns on the 3-loop bike course ! The event was scored by Amazing Race Timing, which had the results up very quickly.
Ms. Nenninger had series, age group, overall and random awards such that several people came home with multiple prizes ! Plus, several of multisport athletes took advantage of the Freedom Center's championship pool, as well as the hot tub, sauna, showers and locker room. Landau commented, "It is great to not have to drive home sweaty, stinky and cold!"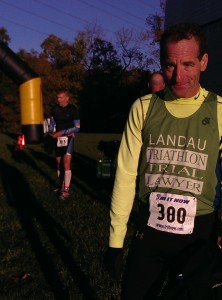 Landau's goals were: finish in under 45:00; not crash on the constant bike turns; try out his "pyro Platforms" instead of wearing bike shoes; finish in the top 10; not let anyone pass him on the 2nd run; win his age group; enjoy a relaxing swim and hot tub at the Freedom Center after the race. Accomplishing all of his goals, Landau treated himself to a nap later in the day. As the Herndon injury lawyer intends to race at the World Championships in the Sprint Duathlon distance (Run 5 km, Bike 20 km, Run 2.5 km) in Australia next October, these shorter races will help him evaluate his "top end speed" so as to gauge his needs during the winter "base building" phase of training.
"No doubt I will not be racing as frequently in the run up to the National and World Championships. I will, instead use some weekends to put in some concentrated training and "brick workouts" to better prepare to represent the Commonwealth of Virginia and the United States successfully in 2015.  I would like to break an hour at DU Worlds."
If you would like to see Lawyer Landau "in action," you need only consult the schedule published in the newsletter, call the office or e-mail us.  Landau is the only lawyer with an "Open Book Policy." His date book is an open book for all public appearances, whether races, cases, speeches, teaching, etc. So, while he will be racing less frequently in 2015, he will still be competing each month, trying cases throughout the East Coast, teaching lawyers and at various schools, as well as participating in other public service events, much as he has in the past.