New Herndon Virginia Venue for Taylor Love Triathlon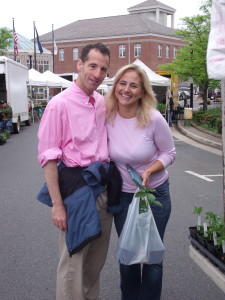 Previously held at the Worldgate Sport & Health Club, the Taylor Love Triathlon has moved to the Herndon Community Center, Sunday, September 15, 2013 at 6:30 AM. TriPerformance Coach Brian Crow and his excellent team of timers and volunteers will once again stage this fun fundraising event.  Herndon injury lawyer Doug Landau has participated with friends in the past, and has enjoyed Coach Crow's other events in Ashburn Broadlands and South Riding in the past.
The Taylor Love Sprint Triathlon starts off with a 400 meter indoor pool swim. The Bike Course will leave the Herndon Community Center ("HCC") via Ferndale and heads West to Ashburn Road, turns around and returns to the HCC. The Bike Course will be supported by our terrific local police to make the trip to Ashburn and back enjoyable and safe.  The 5k run is on the roads and trail in Herndon around the Community Center West of the Landau Law Shop.
Landau has been seen training on both the cinder W&OD Trail that goes by the Herndon Community Center and the turf field at the Hutchinson Middle School near the Worldgate club in preparation for DUathlon Nationals next month.  Lawyer Landau's goal is 70 minutes at the Herndon Community Center, before heading off to take part in the Green Lizard Bike Ride to raise money for the Herndon High School marching band.
This multisport event honors local resident and pediatric cancer warrior, Taylor Love. In her short, heroic life, Taylor has battled 2 cancers (Neuroblastoma and chemo-induced leukemia), received a bone marrow transplant, fought through kidney failure, undergone countless surgeries, pokes, tests and scans.