Product Recall – Krankcycle by Matrix with Detachable Seat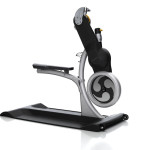 The Johnny G. Krankcycle with detachable seat, pictured to the left, has been recalled by the Consumer Product Safety Commission (CPSC).  The seat can unexpectedly detach during use.  Two injuries from falls have been reported.
Full details of the recall can be found on the CPSC website.
Anyone owning this machine should contact Johnson Health Tech North America toll-free at (866) 218-3674 from 8 a.m. to 5 p.m. CT Monday through Friday, or online at www.matrixfitness.com and click on Safety Notice at the bottom of the page.
If you or someone you know has been injured when using a defective product and there are questions as to what laws apply, email or call Abrams Landau, Ltd. at once (703-796-9555).