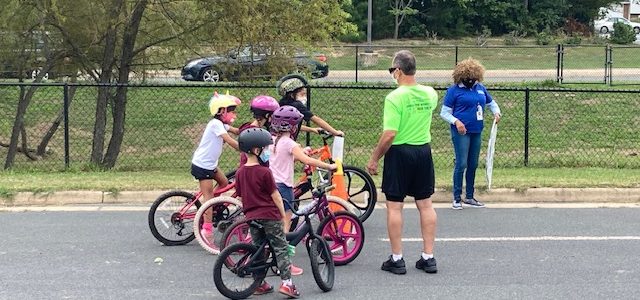 Bike Safety Rodeo at Forest Grove Elementary School
Last week, half a dozen young students from Forest Grove Elementary School in Sterling, Virginia learned how to start, stop, give hand signals and look for traffic on their bicycles. Mark Pankau, former P.E. teacher at Guilford Elementary School, and Janice Jennings of Loudoun County Public Schools' Safe Routes to School held a virtual bike safety rodeo for the Virginia Association for Health, Physical Education, Recreation, and Dance (VAHPERD) annual convention.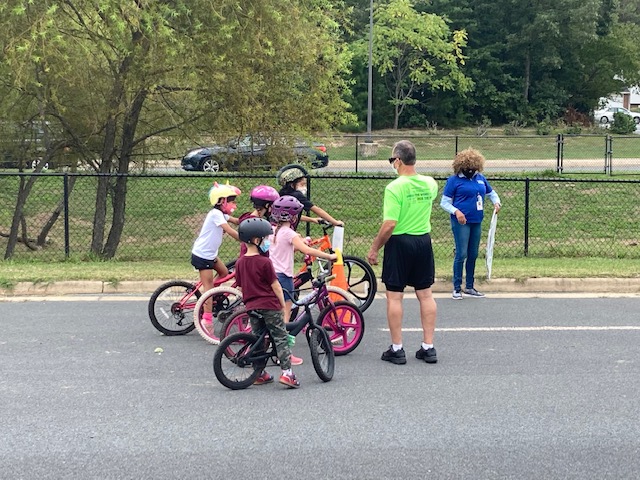 The Abrams Landau team has worked with Pankau and Jennings before, having hosted their Lids on Kids brain injury prevention and bike helmet giveaway at Guilford Elementary School's bike rodeos for several years. Due to the pandemic, however, we have all had to make creative changes in order to continue to safely educate our community about the importance of wearing a helmet and following the rules of the road. Therefore, we were delighted to donate helmets to this outdoor bike rodeo and attorney Doug Landau was even able to safely join and help out.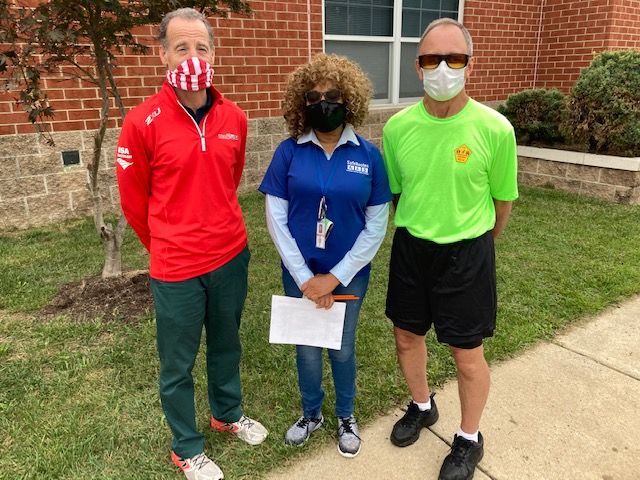 As parents looked on, the kids went through obstacles, around barriers and put in a number of laps around the kiss-and-ride area of the school. With kids learning remotely, there are more children riding their bicycles on the trail and in their neighborhoods. Additionally, with fewer cars on the road, they can fall into a false sense of security. However, the reduction in traffic also means that many cars are going much faster than they would otherwise, and this can lead to catastrophic accidents.
Therefore, we find that it is just as important as before the pandemic to educate children and their parents on different bike safety rules and the importance of wearing a helmet to prevent unnecessary brain injury. Bicycle rodeos, such as this one, not only educate young children about safety and bicycling, but their parents as well, who may not be as familiar as to what can be done to increase safety on two wheels.