Another Bike Rodeo at Guilford Elementary School Thanks to Abrams Landau Law and Teacher Mark Pankau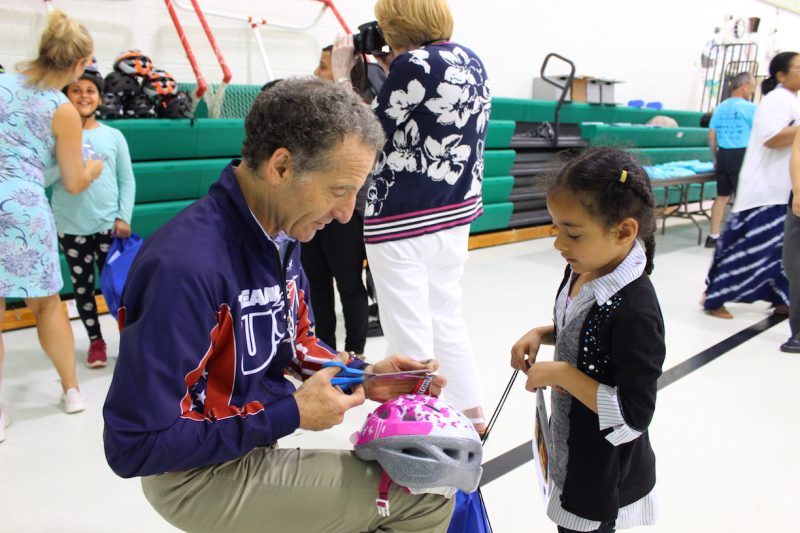 The Abrams Landau law team coordinated with P.E. Teacher Mark Pankau to hold another Bike Rodeo and our Lids on Kids brain injury prevention presentation and bike helmet giveaway program at Guilford Elementary School!
We have worked with Mr. Pankau for several years now to help teach the importance of bike safety and always wearing a helmet to the students at this Sterling, Virginia school. After bike injury attorney Doug Landau's brain injury prevention presentation, we helped properly fit and give away bike helmets to all the students who attended this event. As this was an after-school event, the students came with their families and many brought their much younger siblings. Fortunately, we brought a few of our smaller helmets so we could provide helmets for them as well.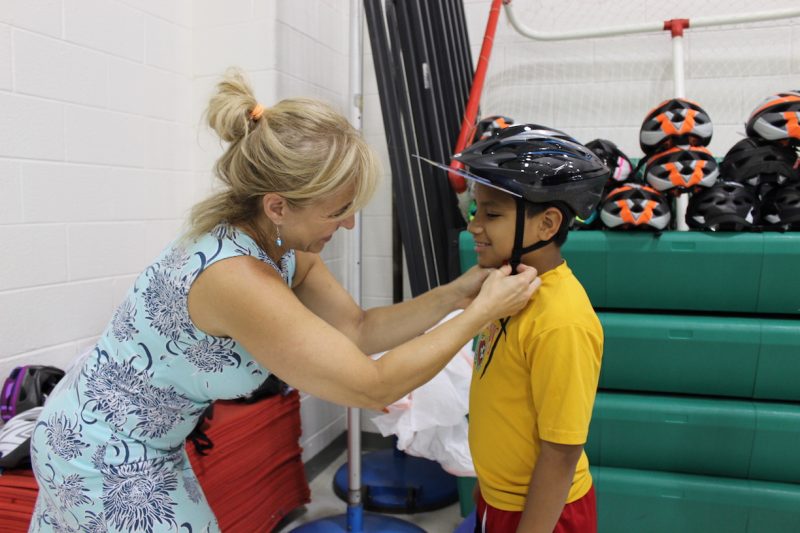 After the presentation and helmet fittings and giveaway, Mr. Pankau led the students for the bike safety ride. Usually, the bike rodeo is held right outside on the playground, but due to a sudden thunderstorm, we had to make do indoors. It was the first time he led the bike ride indoors and the students had a blast!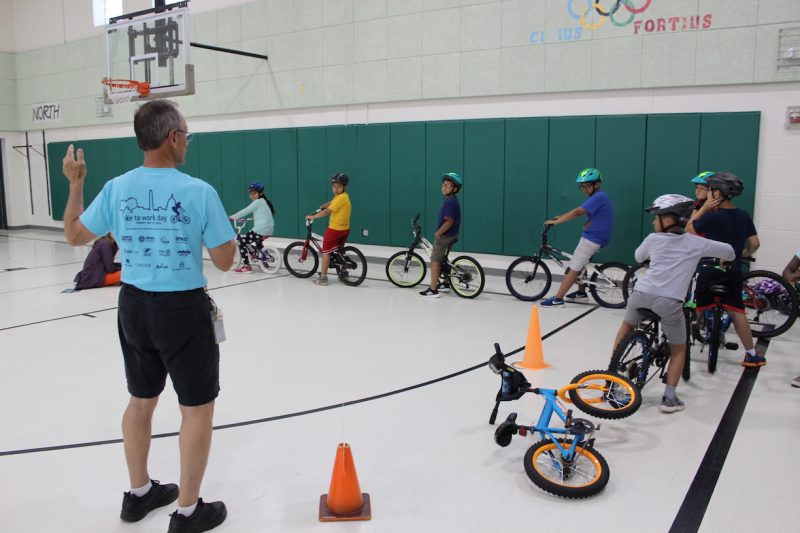 Guilford Elementary School's P.E. teacher Mark Pankau has been incredible to work alongside with for our Lids on Kids program and his passion for helping the students is so evident and inspiring. This is his last year at the school before he retires, but he hopes to be able to volunteer his services to keep this program going for years to come!