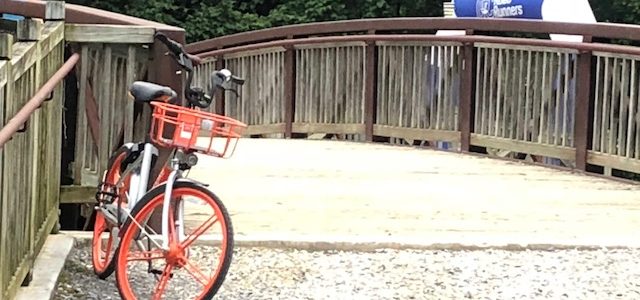 Mid-Week Summer Racing, Courtesy of the DC Road Runners Club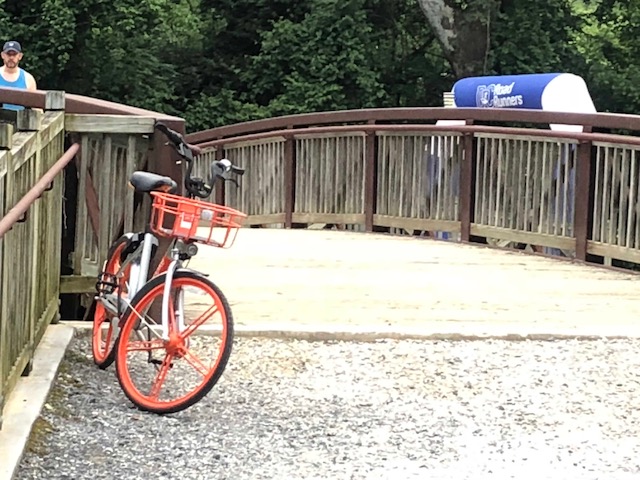 The DC Road Runners Club (DCRRC) puts on mid-week races at wonderful venues all around the Washington, DC metropolitan area throughout the summer. The Landau family was able to participate in the Thursday night Hugh Jascourt 4-Miler at the famous Fletcher's Boathouse, in Georgetown. The 7 pm start enabled runners to get to the start after work from all around the Beltway.
This is probably one of the easiest race courses one could ever ask for, as it is relatively flat, out and back, along the canal tow path. The crushed gravel surface means less impact and soreness for older joints. The DCRRC provided expert timing service, with treats for runners afterwords on this very hot, sticky DC summer's night. After the run, Doug Landau was able to catch up with many friends, including former DCRRC presidents Robert Platt and Ed Grant, as well as over -70 age group stalwart Eamon McEvilly, the former head of the Virginia Department of Vocational Rehabilitation's Alexandria office.
The Landaus went in to the Capitol to help their youngest daughter move out of her apartment, as she is heading to Atlanta at the end of the month. So, after moving furniture into Landau's SUV, they hightailed it to the race venue, getting there 15 minutes before the race started. This was enough time for short warm-up, and then the gun was fired. Doug Landau contested as best he could within the very fast field, and managed to hold onto 31st place., for third in his age group. His daughter Nicole Billy Landau was runner-up in her category. Melissa Landau held steady, for the family trio of successful finishers.
Landau first joined the DC runners club in 1982, and occasionally takes part in the midweek races and other events. If you are a runner in the DC Metropolitan area, this is a club to join, as you get FREE race entries, invitations to social events, and training sessions both on and off the local school tracks. Landau may participate in next month's Bluemont Park 5km in Arlington. This Wednesday night race is run out and back on the Bike Path. For more information about this terrific local road running club, click here.