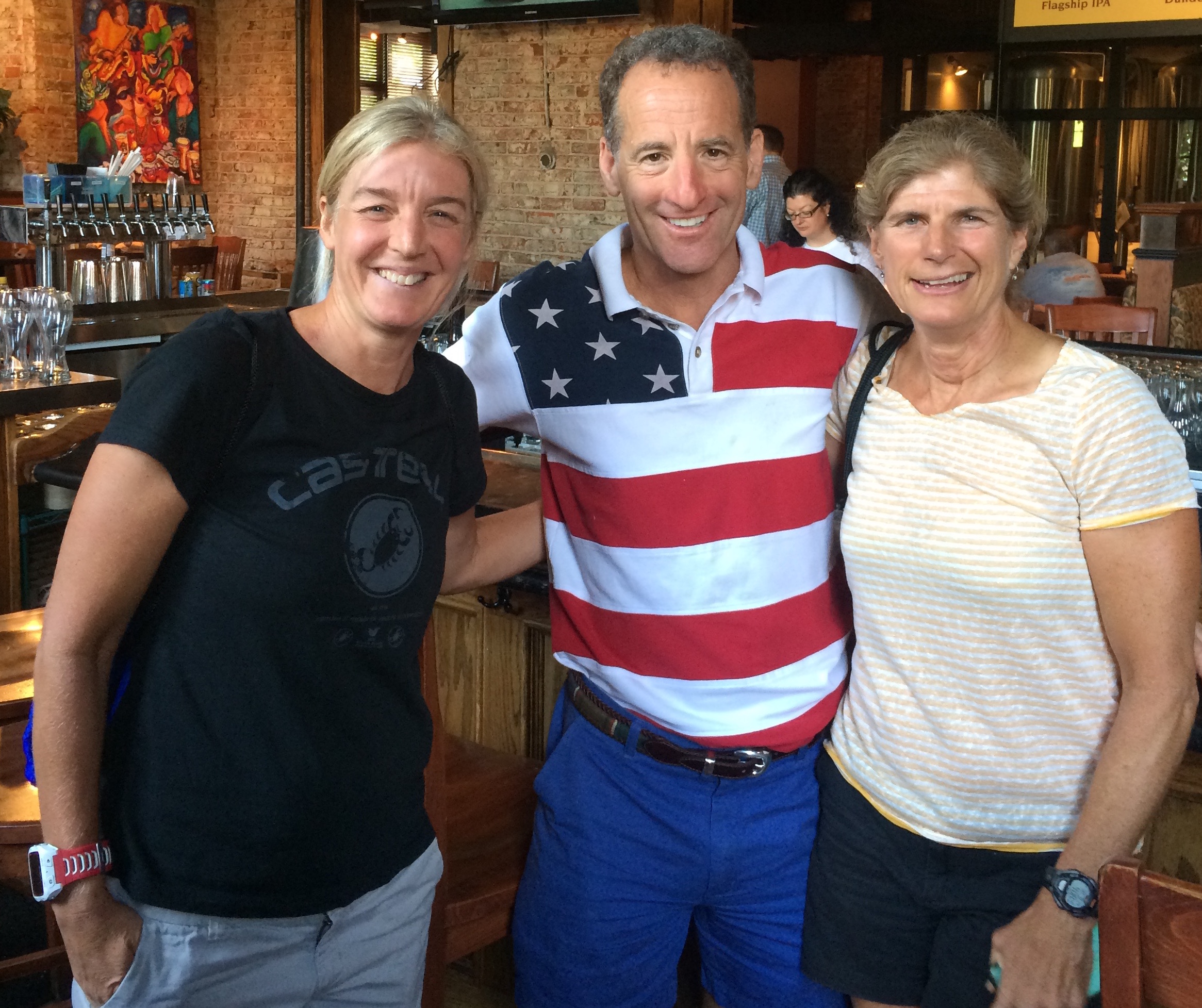 Recovery After Hard Training; Hit the Pool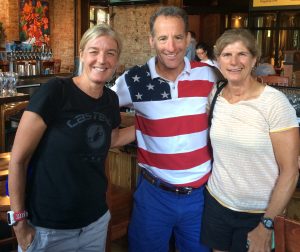 Recovery after hard training is critical to long term athletic success. Doug Landau often tells newer multisport athletes that getting good sleep and naps is as important as intense interval and "brick"workouts. When it comes to post-workout recovery, competitive athletes will try almost anything. Landau has suffered through such modalities as: ice baths, foam rollers and even yoga classes!
However, most every Monday after a race weekend, you will find him running with a flotation belt in the deep end of a pool, "running in the water" as part of his "active recovery" regimen. In addition to "water running" for the last 28 years, Landau has been using swimming to recover more quickly after races and hard workouts.
Getting in the pool, lake, ocean or pond enhances recovery and is unlikely to cause injury.  Lawyer Landau notes that getting into the pool helps him to feel better and recover faster from the other stressful training that he does each week. Water running, swimming and aquatic exercise helps Landau recover "actively" from running, cycling, and weight training workouts. Getting in the pool helps the Virginia injury lawyer reduce soreness, inflammation (specifically, c-reactive protein which is a biomarker for inflammation according to the International Journal of Sports Medicine). This "hydrotherapy", getting into a cold water pool, tub, or even a nearby lake, has many beneficial effects:  
Cold water is definitely helpful for reducing joint and tissue inflammation. Dr, Allen Delany would have Landau get into an ice-baths after his hardest workouts!
Warm water can also help loosen joints and tissues and be a great way to speed bloodflow! 
Being buoyant and floating in water reduces the overall stress on your body. It is hard to injure yourself in an aqueous environment, that's why NFL quarterbacks and multi-million dollar race horses rehab on submerged treadmills & in pools. 
Hydrostatic pressure reduces inflammation. And inflammation is something you really do want to reduce whenever possible.
The "3-D" resistance when immersed in water involves much more concentric muscle action, vs. the more damaging eccentric action. The "Delayed Onset Muscle Soreness" (or "DOMS") and discomfort associated with "negative exercise" (i.e., lowering a weight with gravity or running downhill) is much reduced when exercising in the water.
Evidence tends to suggest active recovery helps you recover quickly. The secret is to make sure the "recovery" is not so hard that it adds to an athlete's training load. Key indicators are keeping the "active" portion low intensity and the heart rate within the lower end of the aerobic zone.
On a recovery day or at the end of a killer workout, experiment with going for a short easy swim. Landau will often use an alternating breast and back stroke swim session of no more than 40 minutes to recover from harder, earlier workouts or a tough weekend race. He finds that "shaking out the legs" helps promote recov ery and reduce soreness. Lawyer Landau suggests, 'TRY IT, YOU MIGHT LIKE IT !"