Lawyer Landau to Represent Herndon, Virginia & the USA at the 2017 Duathlon World Championships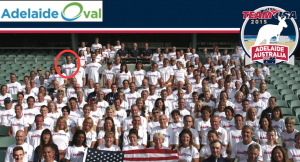 Having tested himself against the best "Run-Bike-Run" athletes in the world, Herndon Virginia lawyer Doug Landau qualified to represent the USA in Epenticton Canada in August of 2017 at the ITU DUathlon World Championships. Lawyer Landau will once again be a member of TeamUSA in the Sprint Duathlon competition, which is being held on the day of his 33rd wedding anniversary ! Landau hopes that the date will again prove lucky for him, as he hopes to improve on his 12th place finish in Adelaide, Australia at the 2015 World Championships.  
With a new bike, electronic shifting and the experience of world championship racing on the other side of the world, Landau hopes to finish in the top 10 next year. He will likely race less frequently, and try his hand at several international competitions. In 2016 he only raced in the United States, concentrating on the USAT Regional and National Duathlon Series events, as well as the Virginia and Maryland Triathlon Super Series. In 2016, Landau was on the podium in every single race he entered other than Nationals and a mid-week race in Connecticut, when he competed in 3 races in 3 states in 6 days !  Feeling healed from his soleus injury, Landau intends to give full value the rest of this racing season and next year.
Did you find Herndon Virginia's best Triathlon Trial Lawyer in the TeamUSA photo ?