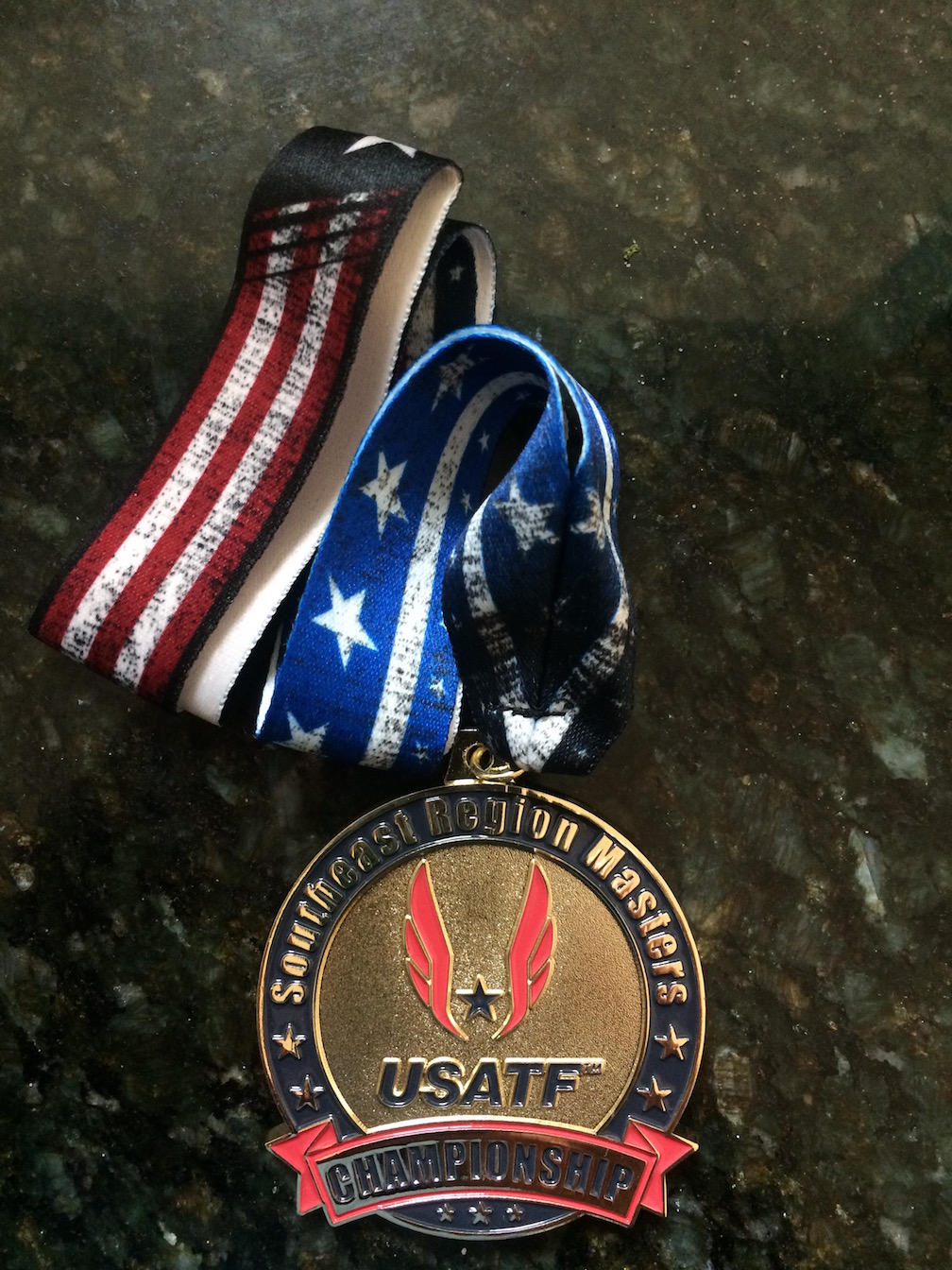 Potomac Valley Games at TC Williams High School are the sight of the 2016 USATF SouthEast Region Masters Championship Labor Day Weekend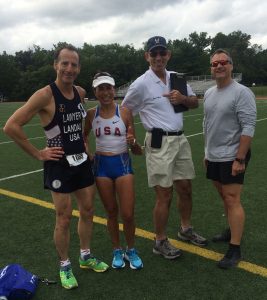 While the annual Labor Day Weekend Potomac Valley Games are anticipated by Mid-Atlantic track and field athletes in top shape by the end of the summer racing season, this year's open track & field meet for athletes of all ages was also the 2016 USATF Southeast Region Championship for Masters and the 2016 Potomac Valley Track Club Championship. Always on the lookout for a championship race, Alexandria injury lawyer Doug Landau signed up for the 5 kilometer track run in order to test his mettle against the best runners on the 400 meter track. The 5,000 meter run was the first event on Saturday, and with a 30-minute cut-off, it would be serious racers, unlike most road runs. Also, unlike nearly all the races lawyer Landau competes in, many competitors would be wearing track spikes, hip, shoulder and chest numbers in case of photo finishes!
As he had not donned his track spikes all year, Landau opted to run in road racing flats. He won his age group in a time 18 seconds faster than his winning time in 2015, averaging 6:43/mile. While not racing in any Triathlons or Duathlons until September 17th, Landau was pleased to collect the SE Regional Championship medal while working on his top end running speed. Landau hopes to compete in a half dozen multisport races before his 2016 season comes to an end. Lawyer Landau then intends to work very hard from November to April on his swimming, strength and indoor cycling with the VeloLabs classes at the Green Lizard so as to compete successfully at the 2017 Sprint DUathlon World Championships, as well as other international events.
.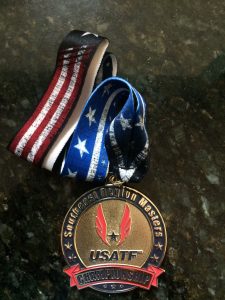 The Potomac Valley Games are contested over the holiday weekend at T.C. Williams High School, scene of the movie " remember the Titans." There were special awards for top finishers and Potomac Valley area athletes. Lawyer Landau has trained many times on this track, as he lived in Alexandria when he first moved to Virginia in 1982, and the ABRAMS LANDAU office used to be located at 520 King Street, in the Alexandria Courthouse Plaza. TC Williams High School is located adjacent to the Chinquapin Recreation Center and Pool, where Landau has also logged many miles in training. The School is located at 3330 King Street, Alexandria and was a fitting venue for the 2016 Potomac Valley Track Club Championship and the 2016 USATF Southeast Region Masters Championship.