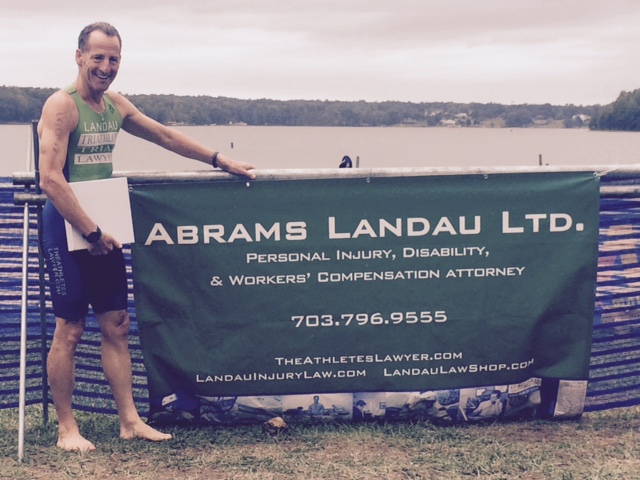 The Best Multisport Athletes "Go Nuts" at Giant Acorn Races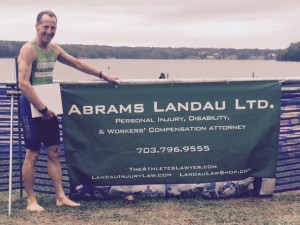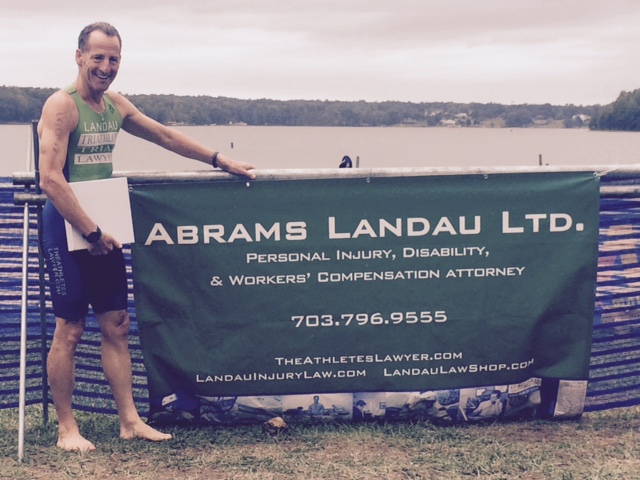 The last race of the Virginia Triathlon Series brought athletes from all over the Commonwealth to compete at Lake Anna State Park, in rural Spotsylvania. The Giant Acorn races are an end of season ritual for hundreds of Mid-Atlantic triathletes. The shallow water swim, sandy beach start, challenging bike course and great venue in a well maintained state park.
Herndon Virginia lawyer Doug Landau competed in the sprint race, which consisted of a 750 meter lake swim. The water temperature has averaged in the low 70's which is good for October. The bike course was a "lollipop style" 15.5 mile course with a third of the distance safely inside of the park.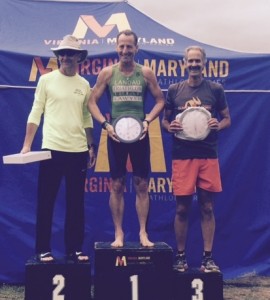 Once out of the park, triathletes had great pavement and a few hills as they rode the rural roads of Spotsylvania County. The Sprint run course, like the bike leg that taxed the bigger athletes, started with a serious climb out of transition to the main park road. Landau enjoyed the las third, which took runners along the forested cabin and campground loops.
After the swim Lawyer Landau was in 124th place, but once on dry land, no one passed him and he posted some of the fastest transition time and the 14th fastest bike split to end up 20th overall and again win his age group. Going into this race, Landau was in 2nd place in his competitive age category in the overall Virginia and Maryland Triathlon Super Series. The question was whether he could garner enough points to take the overall Super Series lead.  Landau gained only a few points at the Jamestown race a fortnight ago because standings are based not on how well you do in your division, but by how far back of the winner your finishing time is for each race. Stay tuned – the final points for the 2015 season have not yet been posted!
The Herndon law firm ABRAMS LANDAU, Ltd., is a sponsor of the Virginia Triathlon Series. The races also benefit several exemplary charitable partners. This year's Giant Acorn races benefited the Special Operations Warrior Foundation. This worthy organization provides full scholarship grants as well as educational and family counseling to the surviving children of special operations personnel who die in operational or training missions. The Foundation also helps with immediate financial assistance to severely wounded special operations personnel and their families.