Mothers Day & Irish Eyes – A Fun Delaware Eastern Shore Tradition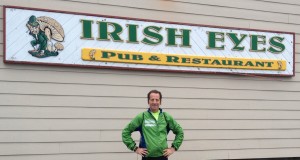 "What's more romantic than a flat out and back 5km on Mothers Day ?" asks Doug Landau, seriously. And with food and drink from the Irish Eyes Pub in Lewes, Delaware, the Landaus could start the day celebrating early. The traveling trial lawyer took his bride to the Eastern Shore for the holiday. They stayed at the Dewey Beach Delaware home of a DC Trial Lawyer, having won the weekend at the annual TLA-DC charity auction.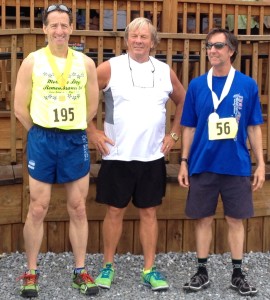 The Seashore Striders 6th annual Mothers Day 5k Run (Race #2 of the Irish Eyes 6-Pack Series) brought out runners from all over the Mid-Atlantic region. Through the first turn, the lead trio's total age was about 36, while at the end of the race, the first 3 men's ages totaled 168 ! Finishing 4th overall, Herndon injury lawyer Doug Landau was the 3rd male finisher and copped an AG winner's prize. Mrs. Landau was 4th in her age group, and both Landaus enjoyed the hot dogs and other post-race treats at this friendly waterside restaurant. For full results, click here.