Bike to WorkDay is this Friday!
On Friday, May 16, 2014, there will be 79 pit stops all over Maryland, Virginia and the District of Columbia where cycling commuters can stop for refreshments, entertainment, and giveaways!  Free t-shirts will be given out at the pit stops to the first 14,000 who register and attend.
Herndon, Virginia Bike to Work Pit Stop
Here is some information from the Herndon Parks and Recreation Department about the Herndon, Virginia pit stop on the Town Hall green, right near the Abrams Landau office at the corner of Station and Center Streets:
To those of you already registered for this year's Bike to Work Day, on Friday, May 16th, welcome back! For those still considering it, please do so soon to be assured of receiving one of the highly desirable B2WD t-shirts.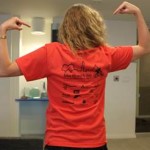 Herndon's pit stop on the Town Hall green is open from 5:30-10 a.m. and thanks to A-1 Cycling, we'll be back out there for the evening ride from 4-6:30 p.m.
Commuter Connections and the Washington Area Bicyclist Association (WABA) anticipate registration will again break records with both new and experienced cyclists taking to the streets to promote bicycling to work as a fun, healthy, environmentally friendly, and low cost alternative to drive alone commuting. Cyclists can join "commuter convoys" with experienced cyclists leading the way.  And they can pedal to any of the 79 pit stops across the National Capital Region where refreshments, entertainment and giveaways will be part of the celebration. Cyclists can register, find pit stop locations and learn how to join a commuter convoy at www.biketoworkmetrodc.org.
Resources for Experienced and New Bicycling Commuters
Want to know more about Bike Commuting?
Learn about commuting to work by bicycle at www.commuterconnections.org – click Commuter Programs, then Bicycling.
Want to ride with others in a Commuter Convoy?
More than two dozen commuter convoys will pedal on Bike to Work Day, offering new and experienced cyclists a safe way to travel.  Convoys are led by experienced bicycle commuters, and many routes are available.  Find a convoy near you at: www.biketoworkmetrodc.org/join-a-convoy.
Want to brush up on cycling skills?
Gain bike-commuting confidence by participating in Confident City Cycling Classes. Learn to safely share the road with cars, other bikes, and pedestrians: https://www.waba.org/education/adult.php.
Want to learn the rules of the road?
For tips on biking to work and other useful information check out the "Bicycling to Work in the Washington Area: Guide for Employees and Employers" available through Commuter Connections.
Want to support BTWD sponsors?
Generous contributions from sponsors help make Bike to Work Day a success.  This year's major sponsors include Marriott International, ICF International, REI, City Bikes, Whole Foods Market, AAA Mid-Atlantic, Bike Arlington, BicycleSPACE and the City of Alexandria.
Landau Will Bike to Work
Herndon lawyer Doug Landau will surely be out on his bike on Friday.  Please join him!  And, if you find yourself pedaling past our office, please stop by!
"Bike in Good Company" and register for Bike to Work Day at www.biketoworkmetrodc.org or by calling 800-745-RIDE.