Why So Many Road Bike Brake Recalls?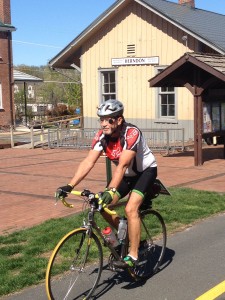 A recent article by expert witness firm Robson Forensic's J. Lucas Elrath examines a troubling pattern of recalls of bicycle brakes.
According to Elrath, two of the largest suppliers of bike components — Shimano and SRAM — had voluntary recalls of road bicycle brakes during 2013.  Could this be attributable to new technology that is not fully tested?
Mechanical disc brakes, hydraulic disc brakes and hydraulic caliper brakes — all new developments in road bike technology — have replaced "old school" cable actuated caliper rim brakes. W&OD Trail cyclist and lawyer Doug Landau has used disc brakes on his tandem and the side- and center-pull brakes on his road, trail and racing bikes.  All have proven safe with professional tune ups and regular maintenance.
Notably, the 2013 recalls — approaching 30,000 in number — involve the newer technology.  Why the recalls?  TOTAL LOSS OF BRAKING POWER!  That is quite a hazard for a cyclist riding a performance bicycle in excess of 45 mph!
The author goes on to suggest that increased competition within the bike industry means manufacturers are pushing to introduce faster, lighter, more high performance equipment and that maybe regulators and testing bodies simply cannot work fast enough to even develop the appropriate testing to ensure the safety of such advanced mechanics.
Who should bear the responsibility of protecting consumers from unsafe products? Who shoulders the blame when an unsuspecting athlete loses braking power and the result is a tragic accident involving injury or even death? The engineers, scientists and experts at Robson Forensic are often called upon to investigate and testify in catastrophic injury cases, such as bike and other sports product liability claims.
If you or someone you know have been injured due to an unsafe sports or recreational product and there are questions as to what laws apply, email or call Abrams Landau, Ltd. at once (703-796-9555).  Bike accident attorney Doug Landau has helped numerous athletes who have been injured due to no fault of their own.