A day off before a sprint triathlon ? Not exactly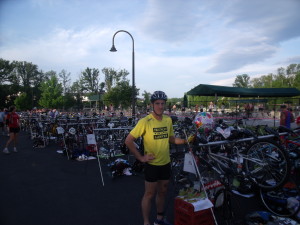 Tomorrow is the Infinitive Sprint Triathlon in Loudoun County, Virginia. This triathlon, which starts at Broadlands Outdoor Pool off of Village Drive in Broadlands Virginia with a pool swim, then heads out to Claiborne Parkway for the bike and on the Broadlands trails for the run. This is a great first timers event and a fun challenging course for those with experience. Bike injury lawyer Doug Landau has done other races managed by Tri Performance at South Riding, Worldgate, Herndon and Loudoun County, and Brian and Alissa Crow do a marvelous job of creating and pulling off fun, safe fitness events.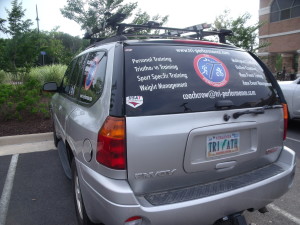 Usually triathletes and endurance athletes take a day or two off before a competition. Many long distance athletes "taper" before "the big event." However, for races under 90 minutes, triathlon trial lawyer Doug Landau will often train right up to and even after the race. Swimming today helps "flush out" the waste byproducts from a hard week of work and training, and swimming after the race will reduce the post-competition soreness that often hinders older athletes' resumption of training. As an award-winning masters triathlete and road runner, Landau is careful not to "overdo it" in the days leading up to a race. But, a little non- impact exercise the day before a short sprint race should not impair performance or recuperation or lead to excessive post-race soreness.