Airline Insurance Companies do NOT Volunteer What Benefits Flight Crews and Ground Workers May be due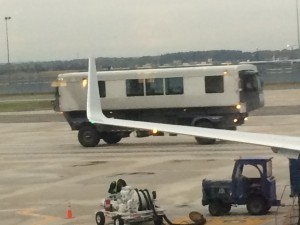 Worker's Compensation insurance companies do not volunteer to tell injured airport workers what additional benefits they may be entitled to, in addition to the basic medical care and partial wage replacement. Avoiding paying "full value" is what insurers do.  Every day.
Recently an insurance company for a local airport filed papers with the Virginia Worker's Compensation Commission saying it paid what it owed.  The insurer indicated that it had complied with the judge's decision after Herndon airport injury lawyer Doug Landau won the case on behalf of an airport ground worker.  However, the documents filed by the insurance company with the Virginia Worker's Compensation commission were false. The injured airport ground worker had NOT been paid all the benefits that he was due. He was owed significant reimbursement for his trips to and from the doctors, physical therapists, MRI facilities, surgical center, etc.  The airport worker was also owed co-pays and deductibles from his health insurance that he had used prior to winning the case in court.  In addition, there were toll road charges, parking at the medical facilities, prescription reimbursements and other expenses for durable medical equipment that were not paid to the injured claimant even 9 months post- Hearing.
Lawyer Landau filed an Application for a Hearing in order to get this airport worker additional money for his permanent disability to his leg, as well as payment for these other items.  If the insurance company is foolish enough not to pay before coming before the comp judge, then this may be a fun Hearing for you to come and watch !
If you or someone you know or care for has been injured as the result of an airport terminal, airplane or other air travel related accident and there are questions about what laws apply, e-mail or call us at ABRAMS LANDAU, Ltd. (703-796-9555) at once.