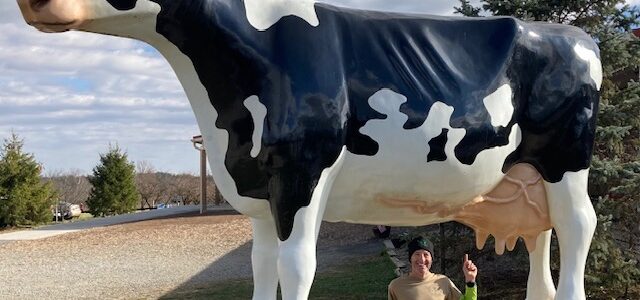 Henway Cidery – Easy Running & Hard Cider!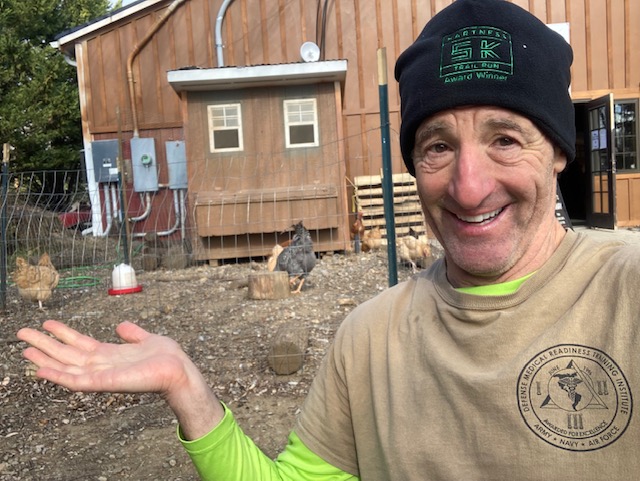 The Henway Cidery 5K and 10K races made for wonderful fun out in Bluemont, Virginia last weekend. This Loudoun County farm hosted the Bishops Events races over the 5km & 10km distances, and was part of their popular "Sippin' Series" of events.  
The venue was the Henway Hard Cider farm on Foggy Bottom Road in Bluemont.  There were live chickens are the starting line, and the promise of a free glass of cider  for all entrants. The 11 AM start time, sunny day that greeted runners, plenty of parking and the wide open gently rolling course on soft country roads, made for a wonderful experience for all levels of racers. The helpful and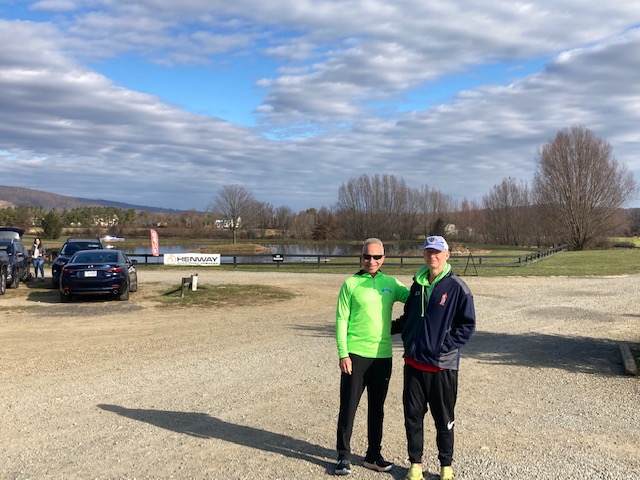 friendly volunteers were positioned around the course, and chip timing was utilized for fast, accurate results.  
Bishops Events puts on over 100 races a year, and Doug Landau has participated in several of them, as they are always fun affairs. In addition to interesting courses (often times in vineyards and other unique locations) the events raise money for worthy charities.
This Henway event b

enefitted Boulder Crest Retreat.  Boulder Crest Retreat pins were available for racers, as well as other swag. 

Boulder Crest Foundation's Mission is "to train combat veterans and first responders to thrive in the aftermath of their trauma.
Boulder Crest's signature PATHH programs teach our participants how to make peace with their past, live in the present, and begin planning for their future.
Our PATHH programs (Progressive and Alternative Training for Healing Heroes) are based on the science of Posttraumatic Growth (PTG), a process designed to transform times of deep struggle into profound strength and lifelong growth." The folks at Boulder Crest also note that:

"We also strengthen the family connection. Boulder Crest understands the sacrifices and stresses of military and veteran families. We believe that each family member plays a crucial role in the health and wellbeing of the entire family. 

Through our signature PATHH programs and Rest and Reconnection (R&R) Stays, families have an opportunity to learn more about themselves and each other and rediscover the love and connections that brought them together."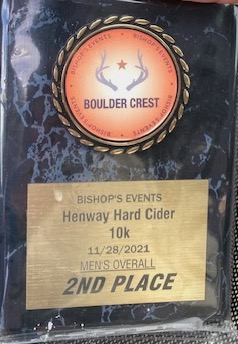 Doug and Melissa Landau ran the 10K race and Lawyer Landau was in 2nd or 3rd position for the first 2 miles, & eventually finished runner-up by only 20 seconds. In an interesting move, awards plaques were handed out as you crossed the finish line! Now that's fast results!  Melissa also had a good race, enjoyed cider and snacks sitting outside warm afternoon catching up with friends, enjoying the scenery, trying new tastes. Henway. The Sippin' Series gets runners off the beaten path and onto some interesting venues. As the traffic is not so problematic outside the Beltway, and the courses Bishops set up normally do not cross busy interactions or need a lot of police protection  their events are safer too. Lawyer Landau had done a race at a beer brewery in Prince William County with his son, and they both enjoyed the post-race libations and entertainment.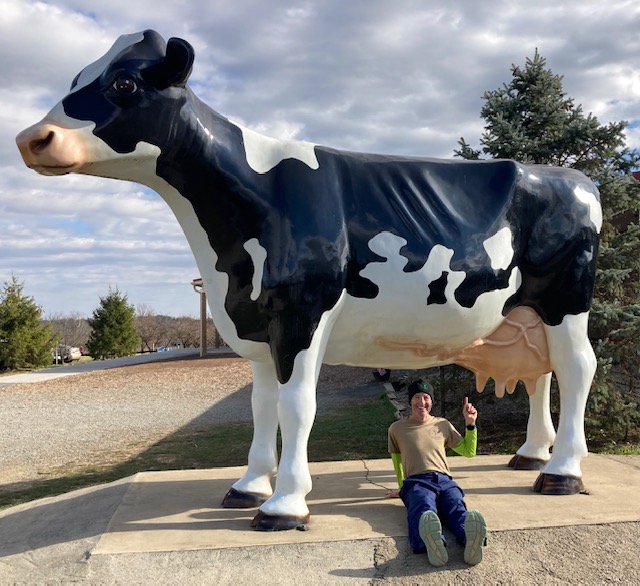 Bishops Events notes that they provide area runners "with high quality races that benefit local and national charity organizations.  Each race, we give 25% of the profits back to the specific charity benefactor from the race.  Each year, we organize around 130-150 events around the Virginia and DC areas."
If you are a walker or runner, and you are looking for something fun, different, perhaps off the beaten path, not on hard pavement, and away from the busy roads and maddening crowds, check out Bishops Events!