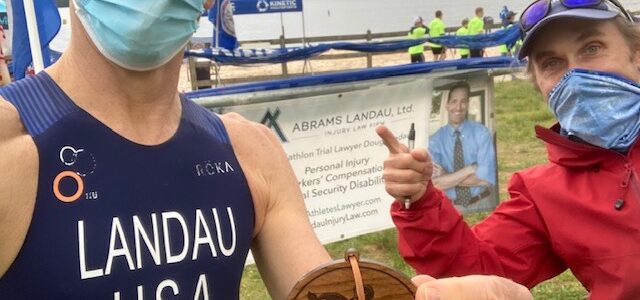 NEW "Splash & Dash" EVENTS at Kinetic Multisports Triathlon Weekends
Who doesn't like a splash and dash?
This season, the wonderful, fun-loving folks at Kinetic Multisports have additional offerings on its menu of athletic adventures. In addition to Triathlons (from the sprint distance to the half IronMan distance), AquaVelo (swim bike) events to Triathlon Relays, the brain trust out of North Carolina has come up with even more ways to participate.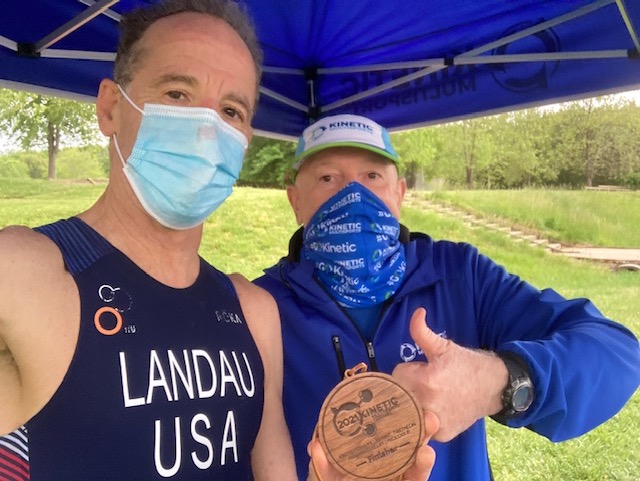 Kinetic MultiSports is a leader in weekend racing opportunities throughout the Mid-Atlantic Coast. Kinetic holds races on Saturdays and Sundays for all shapes, sizes, ages and experience levels. The new additions are "Prologues" and "Splash & Dashes" on Friday evenings. This is a terrific opportunity for athletes to have a quick chance to try out part of the course and test their mettle. Many multisport athletes come to pick up their race packets, numbers, swag and check out the courses. At the Kinetic race at Lake Anna State Park in Spotsylvania, Virginia, athletes could shop Friday afternoon and either do the "Splash & Dash," a 250 yard swim followed by a 1 mile run. Or, for prizes, they could do those 2 distances 3 times in succession. The rules were ANYTHING you wore during the swim you had to carry during the run, and vice a versa. In other words, there was NO Transition area, changing clothes, shoes, etc.!
There were athletes who used hand paddles and then tucked them into their jerseys or pants. There were other multi-sport athletes who used pull buoys. Most swam in sneakers, water shoes, sandals, and other foot coverings for the mile run on a paved path through the park. One enterprising athlete even taped bubble wrap to his thighs in order to fashion "home-made Lava pants!" However they did not stay in place too well. Another failed experiment was seen by spectators when this same hapless athlete's ancient water shoes came off immediately upon entering the swim, and had to be stuck down the athlete's one-piece triathlon swimsuit. Yet another "fail" took place when a participant tried to improve the shock absorbtion of his minimalist water moccasin water shoes by using women's high-heeled shoe gel pads under the balls of his feet. One of these came out before he had even cleared the beach into deep water!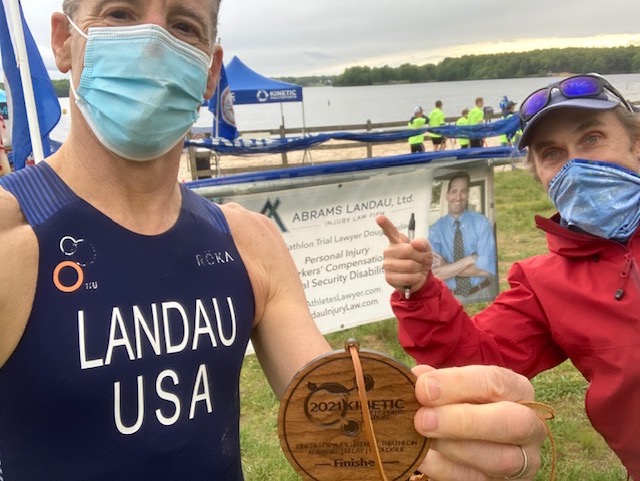 Race Direction crew Greg Hawkins and the hard-to-miss "too tall Don White" did a great job at this first foray into "pre-race racing." Top Triathletes, such as: James Crabb, of Live Red Team Endorphins (& one of the Clinicians from Richmond at last week's East Coast Triathlon Festival) and former Olympic Trials Swimmer; Aurora Colorado's Jacob Capin, who has won many Kinetic Events & was a member with Doug Landau, Todd Pederson, et al., on the unforgettable  speedo-clad "Team Unicorn;" and top Masters and overall regional triathlete, former ABRAMS LANDAU client, Kinetic Multisport race production team member and Autism fundraiser David Stubbs; finished first, second & third in the "triple Splash & Dash." They were finished before a tardy Doug Landau was able to get to the race site due to the storms, rain and Friday evening Northern Virginia traffic!
Volunteer Coordinator Janie Langford, Registrar Rebecca Stubbs, and the rest of the Kinetic MultiSports team showed their experience and skills, as packet pickup went smoothly, physically distanced and safe. There were numerous volunteers out on the course despite the rainy weather and there was an entire flotilla of kayaks and other watercraft out on the swim course to escort each swimmer and make sure that safety was paramount. Doug Landau, who struggled with the above "wardrobe malfunctions," and the choppy swim, was accompanied by a senior paddle boarder for almost the entire 250 meter swim! Talk about service!  He will definitely try to take part in another one of these "Splash & Dash" events.
Opportunities to experience open water swimming and sighting are important for a multisport athlete's confidence, skills and race strategy. As a multi-year sponsor of the Kinetic MultiSport (and prior Virginia Triathlon Super Series and Maryland Triathlon Super Series), Doug Landau was thrilled to see people come early to participate, spectators and participants who came to pick up their packets so as to avoid rushing on the morning of their race. In fact, on Friday evening the Navy Triathlon Team from Annapolis showed up in numbers to pick up their race materials and check out the course. It will be interesting to see how the top "Slash & Dashers" do in their events during the weekend competitions. Most importantly, these new events are fun!