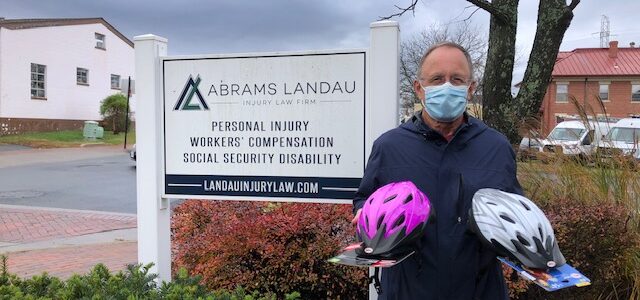 Abrams Landau Law Featured in Loudoun County Public School's Bike Donation Program Video
Check out Loudoun County Public School's (LCPS) Bike Donation Program video!
The Abrams Landau law team's Lids on Kids brain injury prevention and bike helmet giveaway program was able to donate 25 helmets and bags to Forest Grove and Sugarland Elementary School in Loudoun County, Virginia. Attorney Doug Landau and his law team were able to team up up with LCPS's Safe Routes to School's Mark Pankau and Janice Jennings to continue to provide free bike helmets to children in our community.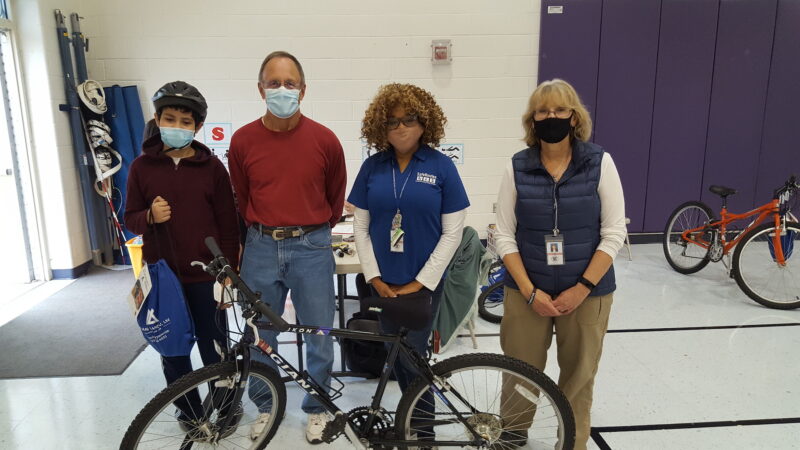 Normally, the Abrams Landau law team would take its Lids on Kids program to various public schools to not only giveaway brand new bike helmets, but to also educate children on the importance of wearing a helmet and the rules of the road. However, the pandemic has put a hold on our traditional Lids on Kids events, but we have continued to find ways to make good use of the new bike helmets we have for our community. Read more about one of our events at Guilford Elementary School here where Mark Pankau was the former P.E. teacher.
On the LCPS website, they state: "The LCPS bike donation program is providing students an active lifestyle during the pandemic and addressing the traffic congestion that will accompany students' return to our campuses."
Bikes were donated on behalf of Maverick Bikes & Cafe in Leesburg, Virginia. They are a community bicycling shop and like us at Abrams Landau, they are passionate about "increasing and improving bike lanes, bike safety and bike culture."
"If you have any old unwanted bicycles please bring them to Maverick Bikes & Cafe (32C Catoctin Circle SE) for donation to the many programs the shop is running. Maverick Bikes & Cafe is a non-profit whose mission is community support and donations are tax deductible. Maverick Charities has now given out over 150 bicycles to children in our community."
The Abrams Landau law team has donated several more helmets as LCPS's Safe Routes to School lines up more public schools to donate bike and helmets to during this time. Stay tuned!