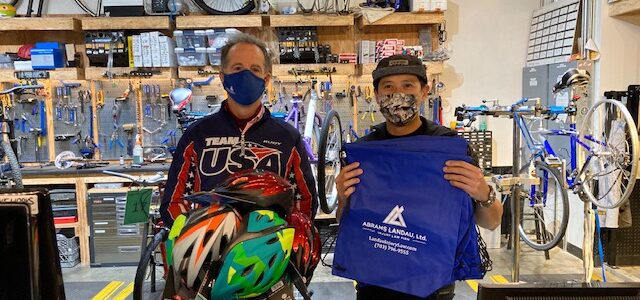 Donating Bikes, Helmets and More to Phoenix Bikes
Last month, attorney Doug Landau was not only able to visit local public elementary schools to donate bike helmets and Abrams Landau backpacks through Loudoun County's Safe Routes to School Bike Donation Program, but he was also able to stop by Phoenix Bikes to drop off helmets, bags, a bike, bike parts and a check for their fundraiser!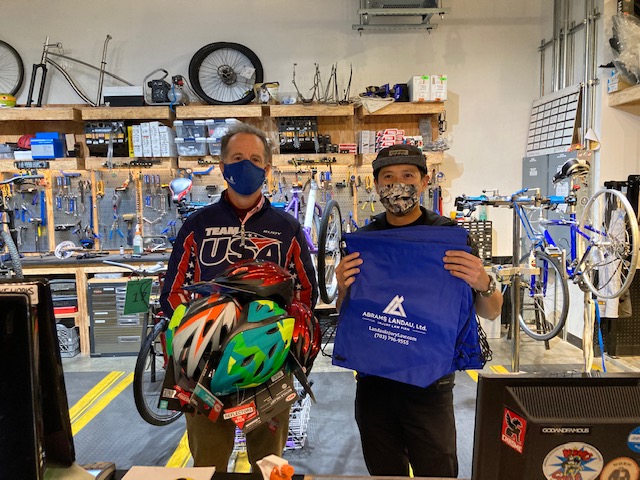 Phoenix Bikes is a wonderful non-profit that aligned with attorney Landau's mission to help youth through the cycling community. Their "mission is to educate youth, promote bicycling, and build community. Phoenix Bikes has supported local youth in the DC Metro area since 2007 – providing a safe, nurturing and educational environment that reinforces teamwork, hard work, and entrepreneurship through bike maintenance education programs."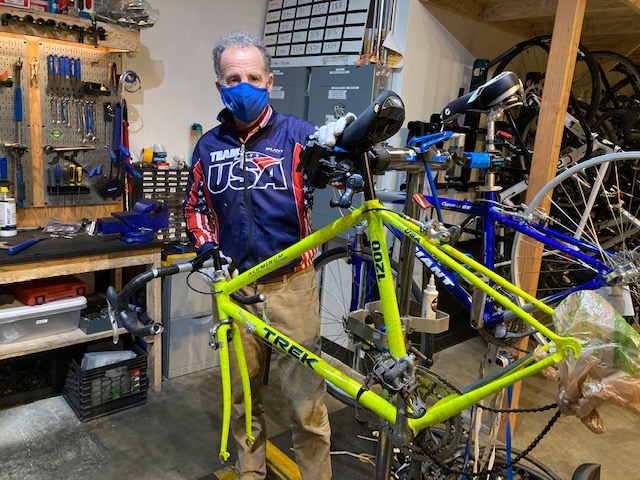 So far, they've had the opportunity to engage over 2,000 youth, with over 700 of them earning their own bikes.  "Local youth are invited to participate in bike refurbishment and retail operations as they contribute to the daily operations of the Phoenix Bikes shop at Arlington Mill Community Center, located in South Arlington, VA, leaving with tangible mechanic and business management skills as well as scores of other success skills for life."
You can read more about Phoenix Bikes here and read more about the Abrams Landau's Lids on Kids brain injury prevention and bike helmet giveaway program here.