Taking Our Lids on Kids Program to Clearview Elementary School for the First Time!
This year, we were able to take our Lids on Kids brain injury prevention and bike helmet giveaway program to Clearview Elementary School for the first time! Our legal assistant Lisa Goldman and P.E. teacher Laura Jennelle got in contact and worked diligently to ensure that this event went off without a hitch!
All the sixth graders at Clearview Elementary School were given the opportunity to receive a free bike helmet with an Abrams Landau sticker inside guaranteeing a free replacement if the helmet was ever to get damaged. The students were given a bike pledge form that they and their parents had to sign promising to always wear a helmet when riding a bike, scooter, skateboard, etc.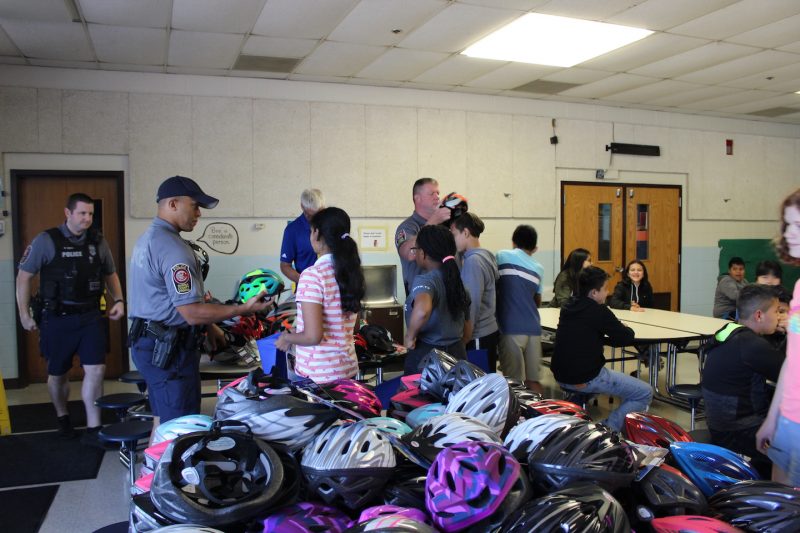 Once again, we were joined by the Fairfax County Police Bike Squad who helped us properly fit and give away helmets. The sixth graders not only learned a lot about the importance of bike safety and always wearing a helmet from attorney Doug Landau's presentation but they also enjoyed it and showed so much enthusiasm!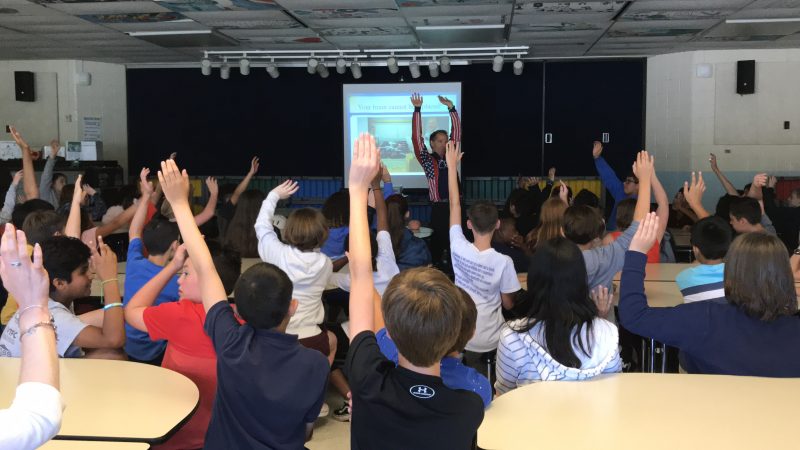 We are grateful for the opportunity to help try to prevent unnecessary injury and head trauma in our community. Unfortunately, we know that accidents still happen, so if you or someone you know was injured due to no fault of your own, and you have questions as to what laws apply, please give us a call (703-796-9555) or email us at Abrams Landau, Ltd.