Looking for Short, Friendly Safe Triathlons? Tri It Now!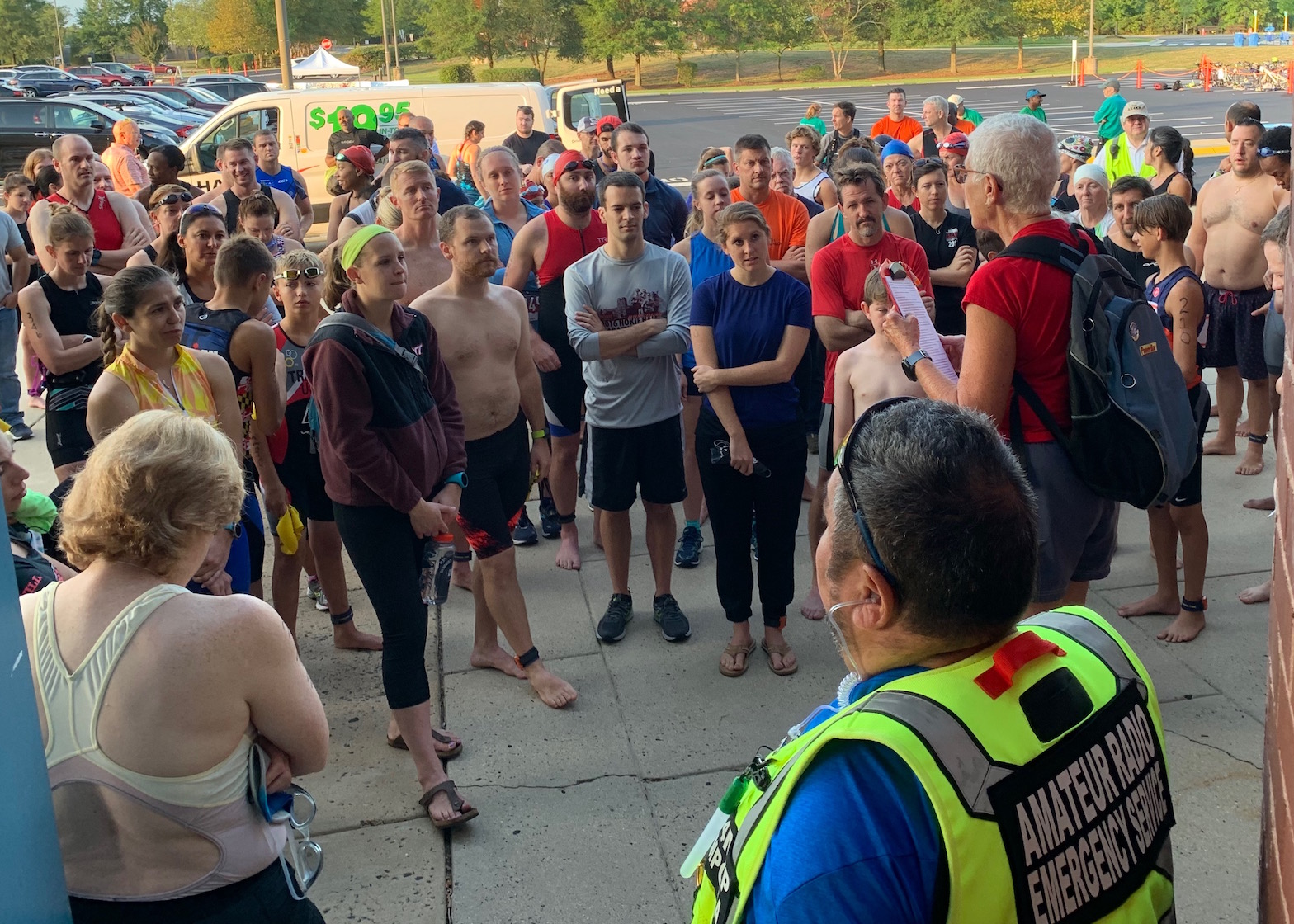 If you have ever thought about dipping your feet into triathlons, "Tri It Now" has a fun, local event for you. The George Mason University Freedom Fitness & Aquatic Center is a terrific venue for sprint and super sprint multi-sport races. The Prince William County campus, located near Manassas and convenient to Route 66, is relatively quiet and traffic-free on weekends. Under Race Director Ina Nenninger's watchful eye, Tri It Now's events are popular with Northern Virginia and DC Metro area triathletes and multi-sport families. Celebrating their 22nd year, the folks at Tri It Now have been supporting the triathlon community by providing a safe venue for short races that the whole family can participate in (and shower afterwards!).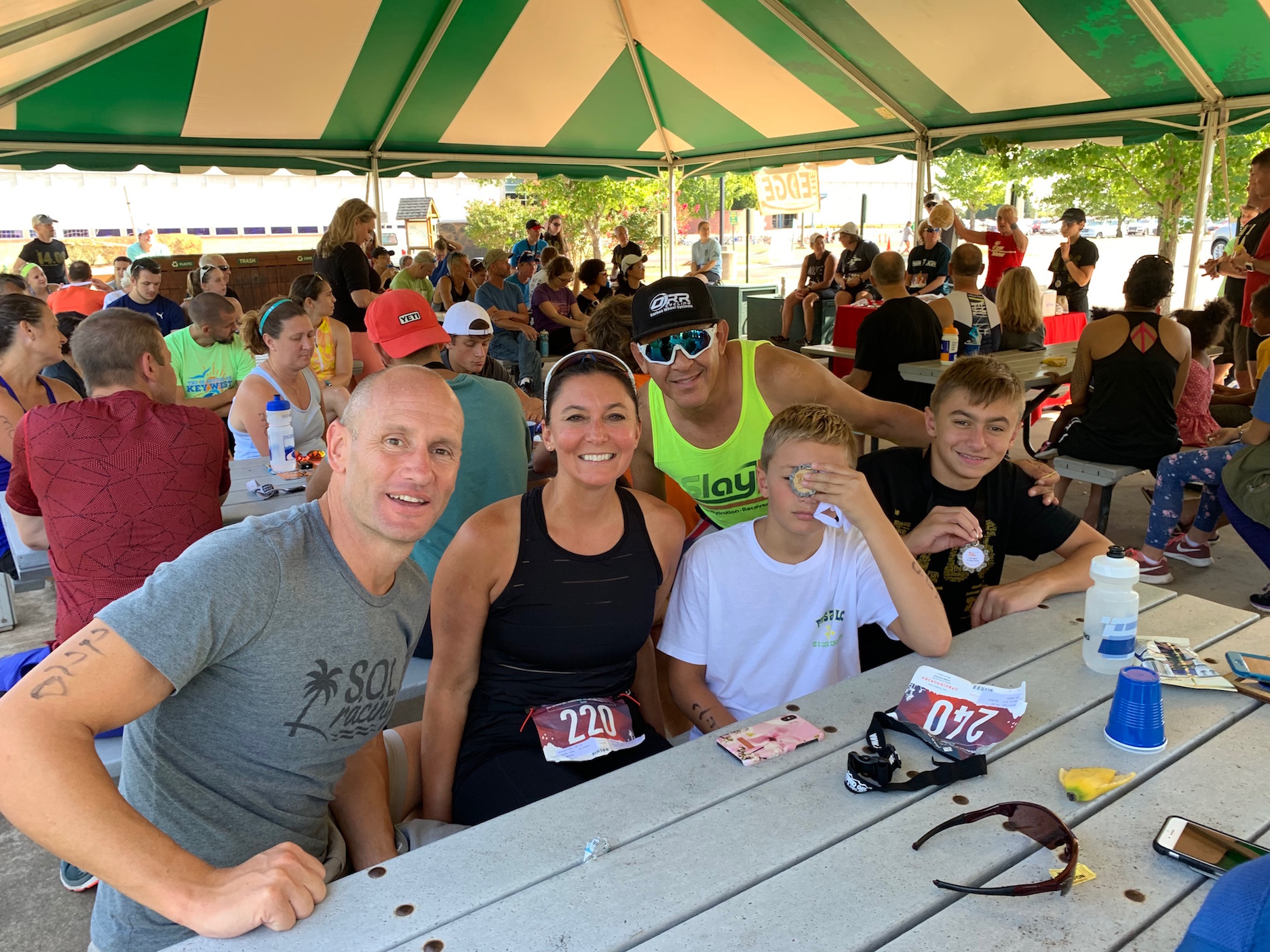 Their "14.06″ event in September was no exception. This race was a special sprint distance event: one-tenth of the IronMan distance! Families and individuals could do the triathlon, duathlon (run-bike-run), aquabike (swim-run), and relays. The event was open to ages 10 through adult. Friends (and former client) Henry Tragle and his wife Christina participated as a team, while their two sons competed magnificently as individuals in the triathlon. On Sunday, September 15, 2019, the Manassas, Virginia race was a picture perfect day in terms of the weather, road conditions, pool set up and vibe. Experienced triathletes and World Championship participants lined up next to rookies and athletes who did not even have their permanent teeth!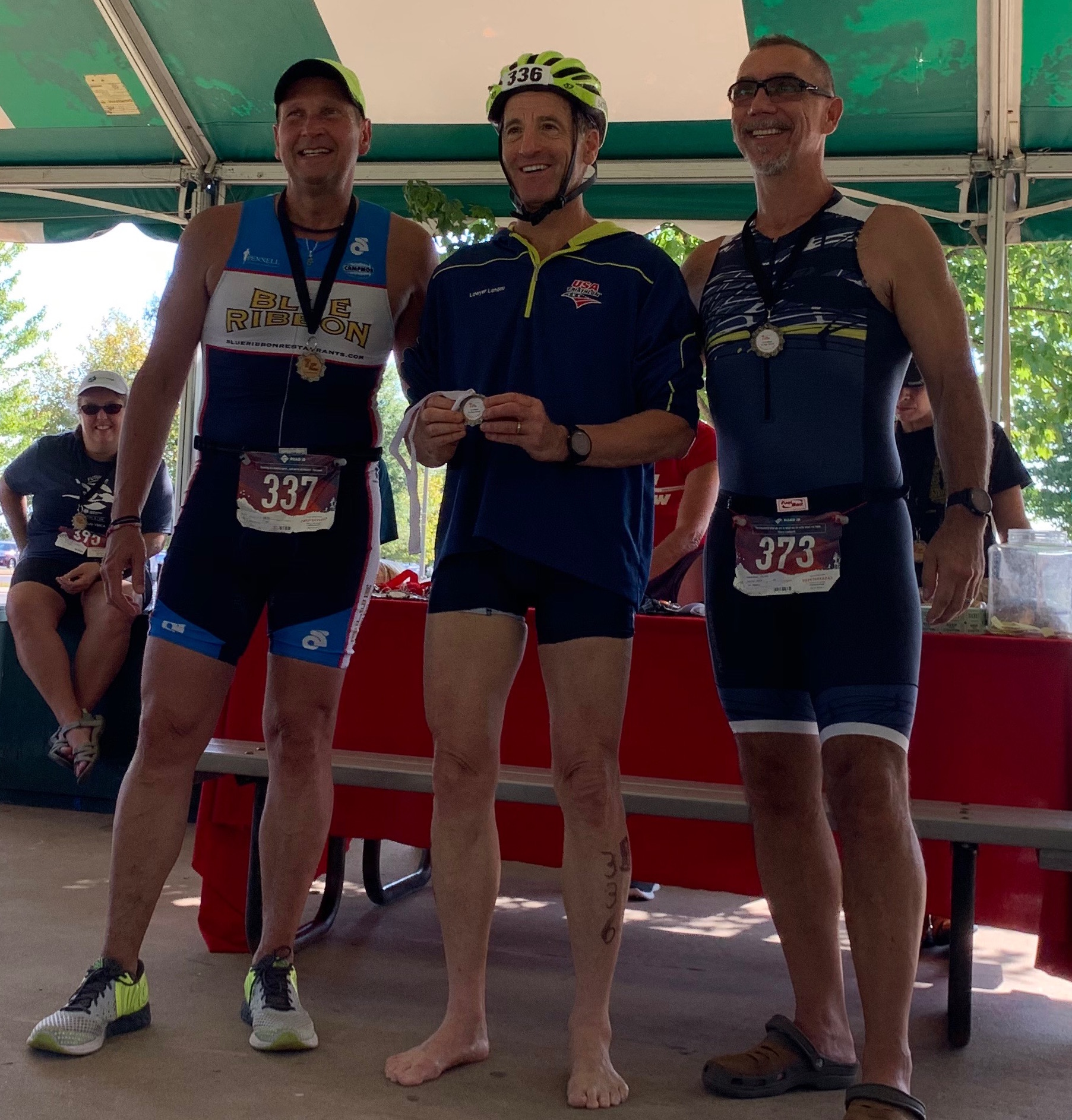 Athletes lined up by predicted time around the large GMU pool. Seeding himself conservatively, Doug Landau started in about 30th place and had what he thought was a strong "serpentine" swim. With his usual quick transition, he was off on the bike and hitting 25 mph on the straightaways. With 12 hairpin turns, it was hard to keep such a high speed, but he passed a number of athletes. Despite overpassing two turns, Landau managed to average almost 23 mph. However, Henry Tragle went by Landau like a bullet, averaging 26 mph! Another quick transition and lawyer Landau was off on the run into the woods and up the hill behind the Freedom Fitness Center toward the obstacle course. Then back down the hill and on the flat roads, and Landau was able to catch up to one of Tragle's sons and finish 6th overall, winning his age group and breaking an hour for the entire event. Friend, long distance triathlete and TeamUSA member Lester Benitez was a top overall finisher, and others enjoyed the post-race raffles, treats and camaraderie. If you are considering trying a Triathlon or other multisport event, and are looking for a short race, in a safe place, with plenty of parking, at a facility where you can shower and change afterwards, then go to the Tri It Now website and check what they have to offer in future races and clinics.