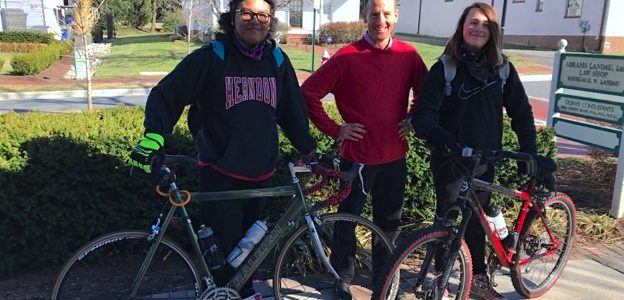 A Follow Up on Attorney Landau's Good Deeds As Herndon's Resident Cycling Lawyer
One of the students we met at Herndon Middle School's after school Bike Shop for our Lids on Kids brain injury prevention and helmet giveaway program unexpectedly stopped by the Abrams Landau law office the other day! Attorney Doug Landau had run into Lucas a few months ago at Herndon's Green Lizard Cycling Bike Shop and offered to help pay for bike parts so Lucas could fix his broken bike.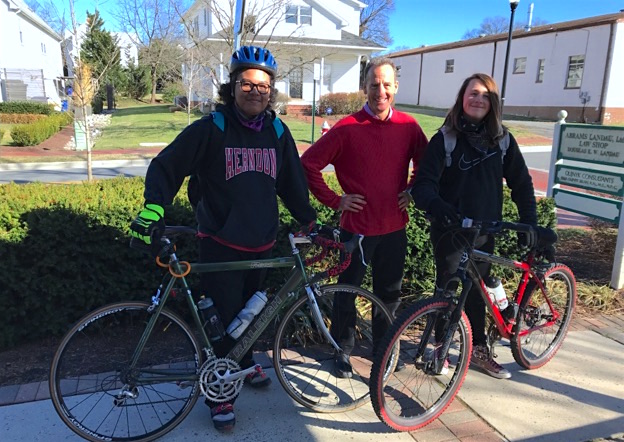 Lucas and his friend Connor dropped by our office in Herndon while riding on a sunny, but cool day after school to say "thanks" again and to show his new and improved ride. We found out he has applied to local bike shops to be a "wrencher," or mechanic, and we wish him success in finding a job and hope he enjoys many miles of safe riding on his ever improving and evolving bike!