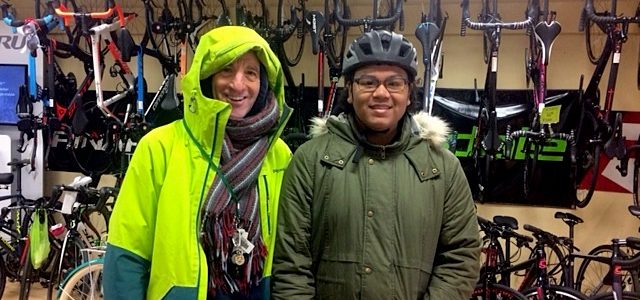 Chance Encounter Turns Into Fortuitous Meeting for Herndon MS Student
On a cold Saturday morning, lawyer Doug Landau unexpectedly ran into a familiar face at the Green Lizard Cycling Bike Shop in Herndon, Virginia near the Abrams Landau law office. He had just finished an indoor cycling class when a Herndon Middle School student recognized him from a few weeks ago. The Abrams Landau team had stopped by Herndon Middle School's after school Bike Shop to present its Lids on Kids brain injury prevention presentation and to give away some free bike helmets for the students.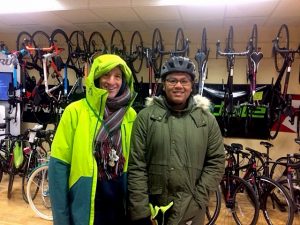 Lucas remembered the outgoing lawyer who had not only given away helmets but also brought a fake brain and skull to show the students. He had brought his bike, which he had built through the school's after school program, in hopes to fix it. The derailleur gears on his bike had broken off, but it cost around $27 for the parts and an extra $25 for the labor. He and his family couldn't afford the costs, and so Lucas was about to walk out disheartened until lawyer Landau jumped in, happy to help out! He paid for the part and encouraged Lucas to use his skills to fix it with the help of his Herndon MS Bike Shop team.
A week later, Lucas emailed Landau to express his gratitude and to let him know he was able to fix his bike! Attorney Landau was ecstatic that he had the opportunity to help a fellow bicyclist and a bright, young student he had met through his Lids on Kids program. He knew how significant a bike could be for a middle school student and how much responsibility and skills kids could gain from building and fixing bikes.
We hope this story warms your heart this cold season (at least for us on the East Coast) as much as it's warmed ours!