Loudoun Has Biking & Running Trails that Connect to the W&OD Trail!
While doing a long, easy solo ride to Leesburg a few months ago, lawyer Doug Landau happened to see the following signs.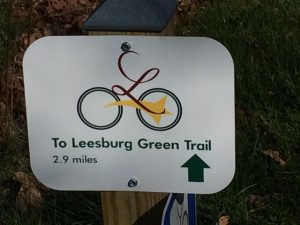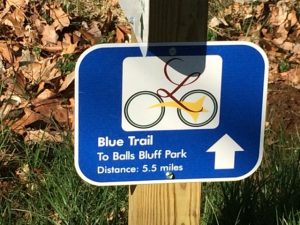 He found out that Loudoun County installed miles of trails that connect to the W&OD Trail, which also goes right by our Abrams Landau, Ltd. office in Herndon, Virginia. The Loudoun Bike Trail network was completed in April 2017, as the result of a joint effort between Bike Loudoun and the Leesburg Parks & Recreation Department. These new trails have over 10 miles of share-use path, bike lanes and share-the-road bike routes, connecting to the W&OD Trail.
Lawyer Landau saw walkers, bikers, roller blades and folks walking dogs enjoying the good weather and the new routes. The Green trail goes to the beautiful Ida Lee Park and the Blue Trail takes you to Ball's Bluff Regional Park. Some day soon there may be a running race or other fun athletic event on one of these paths that encircle Historic Downtown Leesburg. If you have not done so, check it out online and then run, ride or roll your way around Leesburg on Loudoun County's trail project.