Virginia & Maryland Triathlon Series acquires Piranha Sports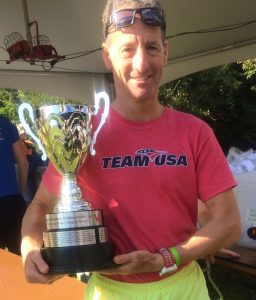 Arriving early to the Jamestown Sprint Triathlon race venue, Virginia-Maryland Triathlon Series sponsor Doug Landau had a chance to catch up with Greg Hawkins about the recent acquisition of Piranha Sports. Hawkins and his experienced crew were cleaning up after the Williamsburg area half Ironman distance event and preparing the staging area for the Sprint race on Sunday. Using venues in Delaware, Maryland and Pennsylvania, Piranha Sports had put on 8 triathlons in the Mid-Atlantic region. Doug Landau had participated in some of their challenging events. Piranha Sports started 17 years ago with a mix of road and multi-sport races, eventually expanding over to a menu of triathlons and endurance festivals.
According to lawyer Landau's friend (and VTSMTS owner) Greg Hawkins, the Virginia-Maryland Triathlon Series will assume full control of the Piranha Sports at the end of this season. Hawkins and his adroit team intend to grow multi-sport events throughout the Mid-Atlantic Region. The VTSMTS will add the Piranha Sports Maryland events to its lineup as the team expands racing opportunities across the Mid-Atlantic Region. In addition to triathlons, the Virginia-Maryland Triathlon group's events include AquaVelo races for those who do not want to run, Aquathons for those who prefer not to bike, Relay races and Grand Fondo Bicycle tours. Click here to read full press release.