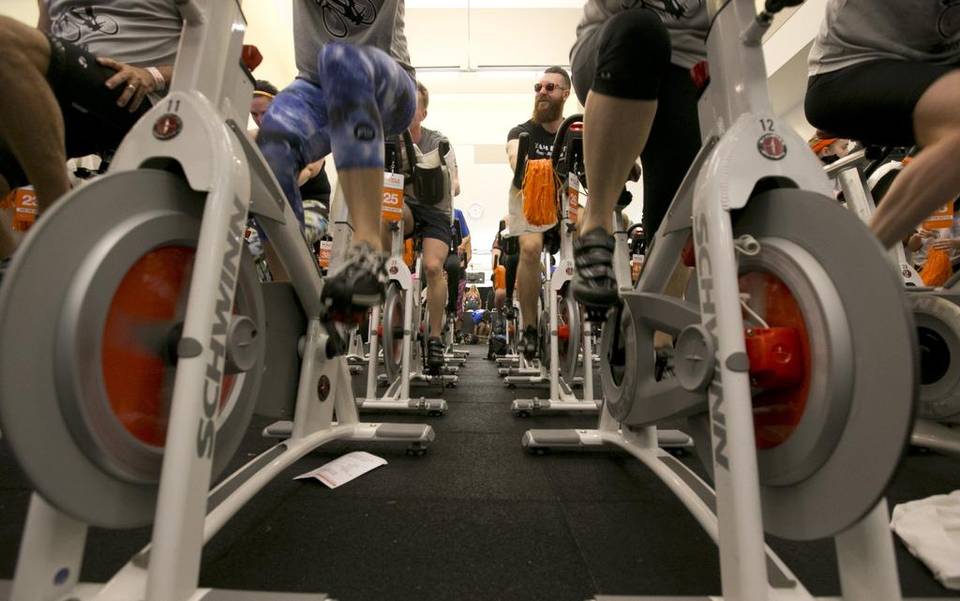 Cycle for Survival: Donate Now to Help Fight Rare Cancers
Mr. Landau's youngest daughter Nicole—who was hired by IBM while working as an undergrad in the William & Mary Admissions office—is putting some "sweat" into raising money to fight rare cancers. Her grandfather, Mr. Landau's father Norman J. Landau, died suddenly and prematurely from pancreatic cancer, so this is a cause she is passionate about.
Cycle for Survival—the movement to beat rare cancers—is a cause that's near and dear to me. I'm riding on February 25th, and I need your help to meet my fundraising goal.

What my father calls a Monday night, and my sister calls a side-gig, I call a fundraising event. I will be riding stationary bicycles with the IBM DC team, sweating to earn your support.

100% of every dollar you give will fund pioneering rare cancer research led by Memorial Sloan Kettering Cancer Center.

Approximately half of all people fighting cancer are fighting a rare cancer. These are diseases we know: from leukemia to lymphoma, pediatric cancers, brain, ovarian, and pancreatic cancers, among many others. However, because these cancers are considered "rare," research is often vastly underfunded.

That's why I need your help: rare cancer patients deserve more effective treatment options—and fast.

Though we can't all be doctors (like my lieutenant doctor brother!) or researchers, we can arm them with the resources they need to combat these diseases. Please visit my fundraising page (through the button below) to make a donation and help make that happen.

Landaus don't like to ask friends and family to support our exercise addiction, but this is a method I cannot deny to bring awareness and support to a well-deserving cause.

Thank you for your support!

JOIN THE BATTLE.
Nicole "Sweating for You" Landau
Mr. Landau will be sponsoring Nicole. Her older sister Danielle taught spin classes while she was an undergrad at the University of Miami, and then continued to do so while fulfilling her "Teach for America" commitment and getting her Masters degree in Education at UNLV. Danielle is currently a graduate student at Columbia University, and has recently been hired to teach spin classes at a local New York City community center. Perhaps she can give her younger sister some pointers!