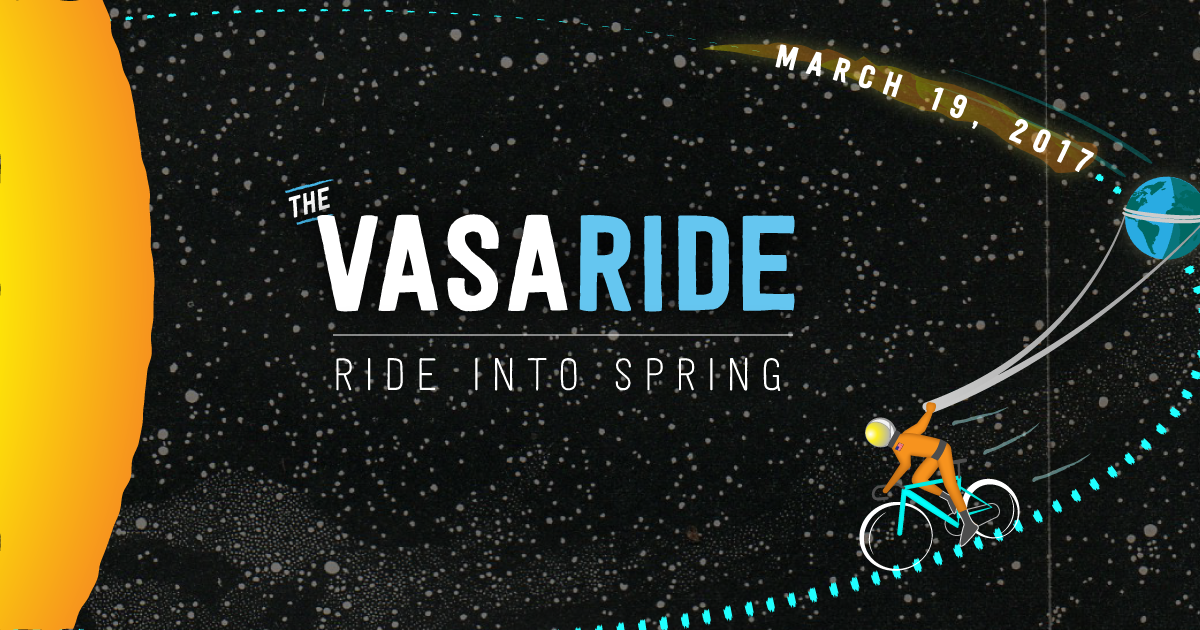 Register Now for the 2017 Vasa Ride in DC
It's that time of the year again! Join the Swedish Embassy for the Washington Area Bicyclist Association's (WABA) 2017 Vasa Ride on Sunday, March 19th. This annual event is a tribute to Sweden's famed ski race and festival Vasaloppet. The Vasa Ride is a great way to start the year for any bicyclists in the Washington, D.C. and Maryland area. Lawyer Doug Landau has participated several times since 2008 and highly recommends it, so register now here!
Riders can choose from a variety of routes ranging from 16-miles to 59-miles. Check in and rides start from the House of Sweden, 2900 K Street NW, Washington, D.C. Check in and start times vary depending on the ride you chose to participate in. For the first time ever, this year's Vasa Ride will also feature an 8-mile family-friendly ride starting from 10:00-10:30am ET.
After the rides, all Vasa Ride participants are invited inside the House of Sweden for warm blueberry soup—a traditional Swedish treat and Lawyer Landau's favorite part of the event! For more information, click here.