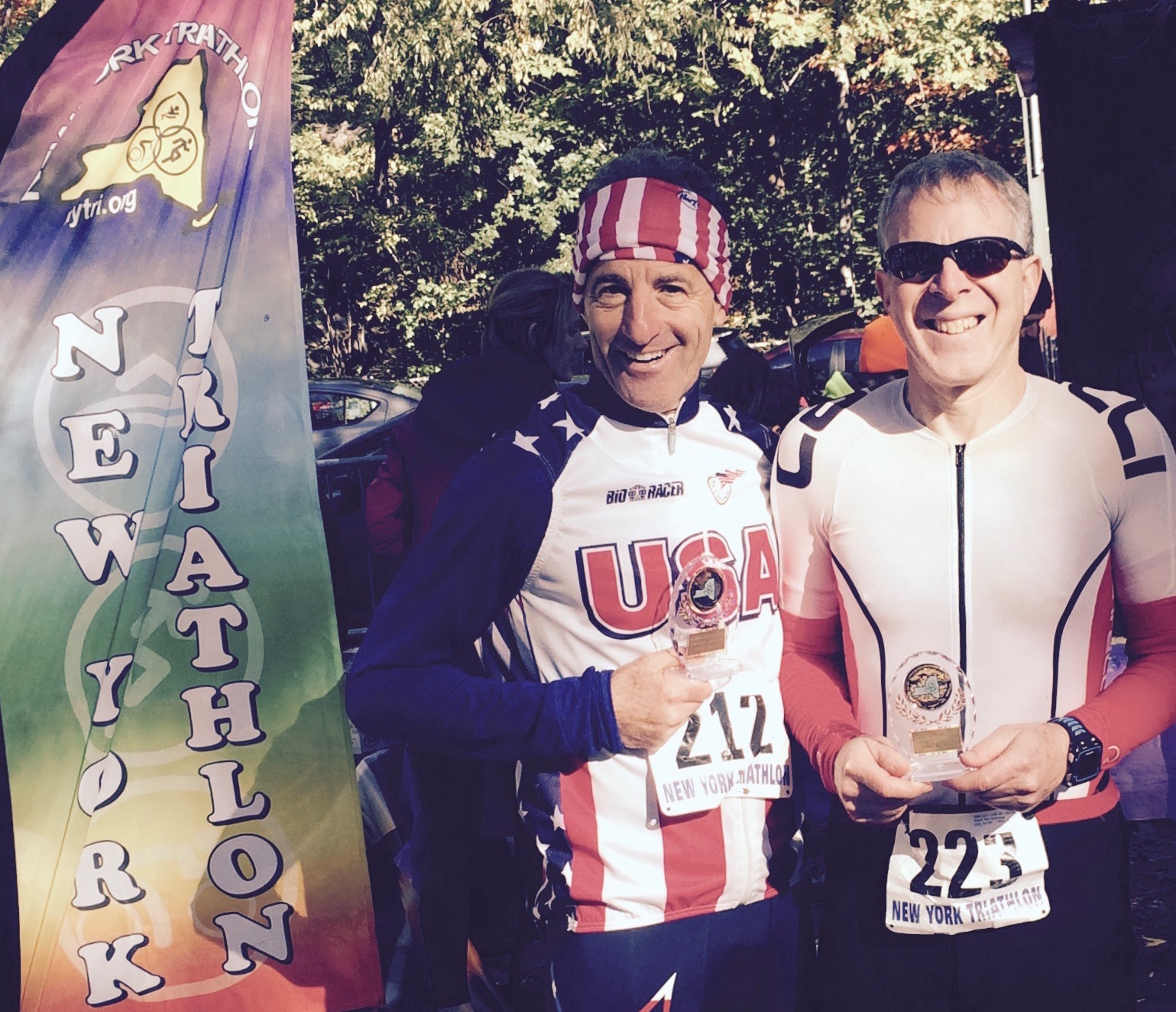 Central Park DUathlon; Safe Cycling in the heart of New York City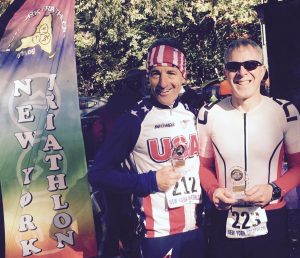 The 32nd Annual Central Park Duathlon was to be another test of Doug Landau's late season fitness and a chance for him to test out the "draft legal" Kestrel bike he intends to use at the World Championship qualifier a fortnight later. Last year lawyer Landau won his age group in this short "Run-Bike"Run" format race in the heart of Manhattan. This year, on a different bike that doe not have triathlon "aero bars" or deep rim racing wheels, Landau was hoping to give full value and get a great workout.
Starting at the Central Park Boathouse, athletes did an "out & back" 2.1 mile run, followed by a 2-loop 12 mile bike, finishing with the same run. Despite a slower bike leg, bicycle safety lawyer Landau managed an age group prize and even rode back to his sister's midtown apartment for a day filled with soccer matches, chess games, table tennis and other fun with his New York City nieces and nephews.
While Landau has found racing in "the Big Apple" to be somewhat "rough & tumble," without the sportsmanship seen in the Virginia Triathlon Series or other races down South, NEW YORK TRIATHLON ("NYTRI") has been a leader in organization of multi-sport events since 1984 and claims the best safety record in the country. The race organizers set out and went over the rules and regulations designed for participants' personal safety and enjoyment. Athletes were warned that failure to comply with these rules will result in penalties and/or disqualification. The safety rules and penalties were listed as follows:
RACE VIOLATIONS AND PENALTIES
2 Minute Penalties
– Riding in/out of transition area.
– Entering/exiting transition area under, over, or between barriers.
– Bicycle not on assigned bike rack.
– Drafting or "pack riding" violation.
– Bib number not visible at ALL times while competing.
– Unsecured helmet chin strap leaving or entering transition area.
Disqualification
– Verbal abuse of a volunteer or race official – No warnings will be issued!
– Entering the jogging lane while biking (extreme left lane – marked with double white line).
– Biking without an approved biking helmet.
– Wearing earphones/headphones during any portion of race.
– Unsportsmanlike conduct (will result in immediate disqualification).