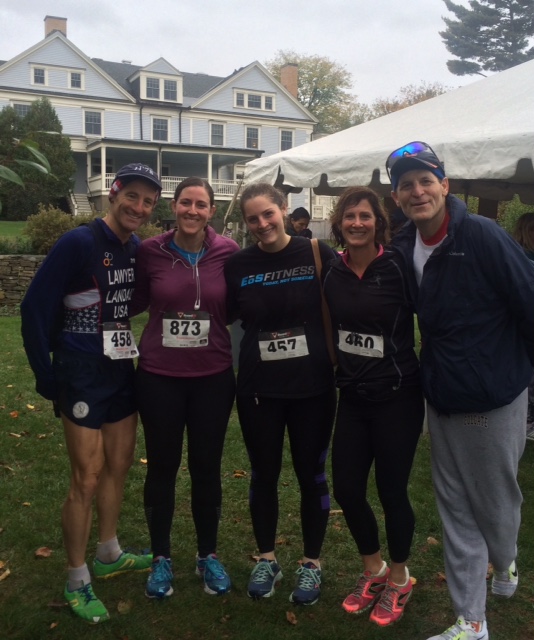 Bearcat 5km a Family Affair on the Hotchkiss School Cross Country Course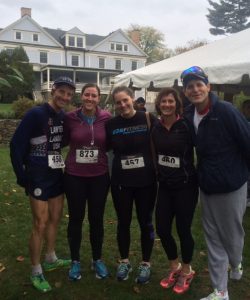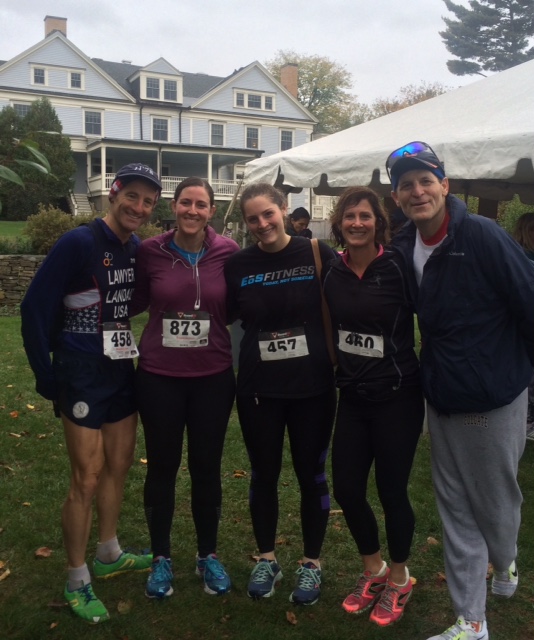 Having run races on the golf course of his alma mater during reunions, Doug Landau had never run the "official" cross country course. That is, until the Hotchkiss Bearcat 5km,  contested under cold, drizzling conditions over the up and down terrain. Accurately billed as a "beautiful and challenging cross-country 5K course held entirely on The Hotchkiss School campus in Lakeville, Connecticut," there were events for runners of all ages, including the 5K race, 1K youth race, and a Tots Fun Run. Afterwards, participants young and old were treated to a BBQ lunch of grass fed beef hamburgers, Black Bean Burgers and more.
Track and Cross Country Coach Charlie Bell delighted in announcing the races and doling out the prizes for all 1K and Fun Run participants. Children's activities included face painting and crafts. Charlie Bell is also an outstanding Math Instructor at the Hotchkiss School whom Doug Landau has known for many years. The net proceeds from the race benefits the programs and services of the Housatonic Youth Service Bureau (HYSB), serving the six towns of the Region One School District with free counseling, parent education, prevention programs and referrals. HYSB is a 501(c)3 non-profit organization that the several hundred race entry fees support.
The race was won by a talented by Middle Schooler Kieren Haug (age 13 !) in 19:05, with whom lawyer Landau has run in Massachusetts and Connecticut, on the roads and track. Landau's brother ran, as did his daughter and wife, making it a Landau "family affair." Coming in 10th of 257 in 22:05, Landau was the fastest Hotchkiss School alum and oldest finisher in the top 20. While Landau had won the Alumni run, including one June running barefoot on the soft, wet grass, he now knows how hard the real cross country course is and hopes to improve upon his time and placing when he next toes the line behind the Harris House (Admissions Office). For full results, click here.