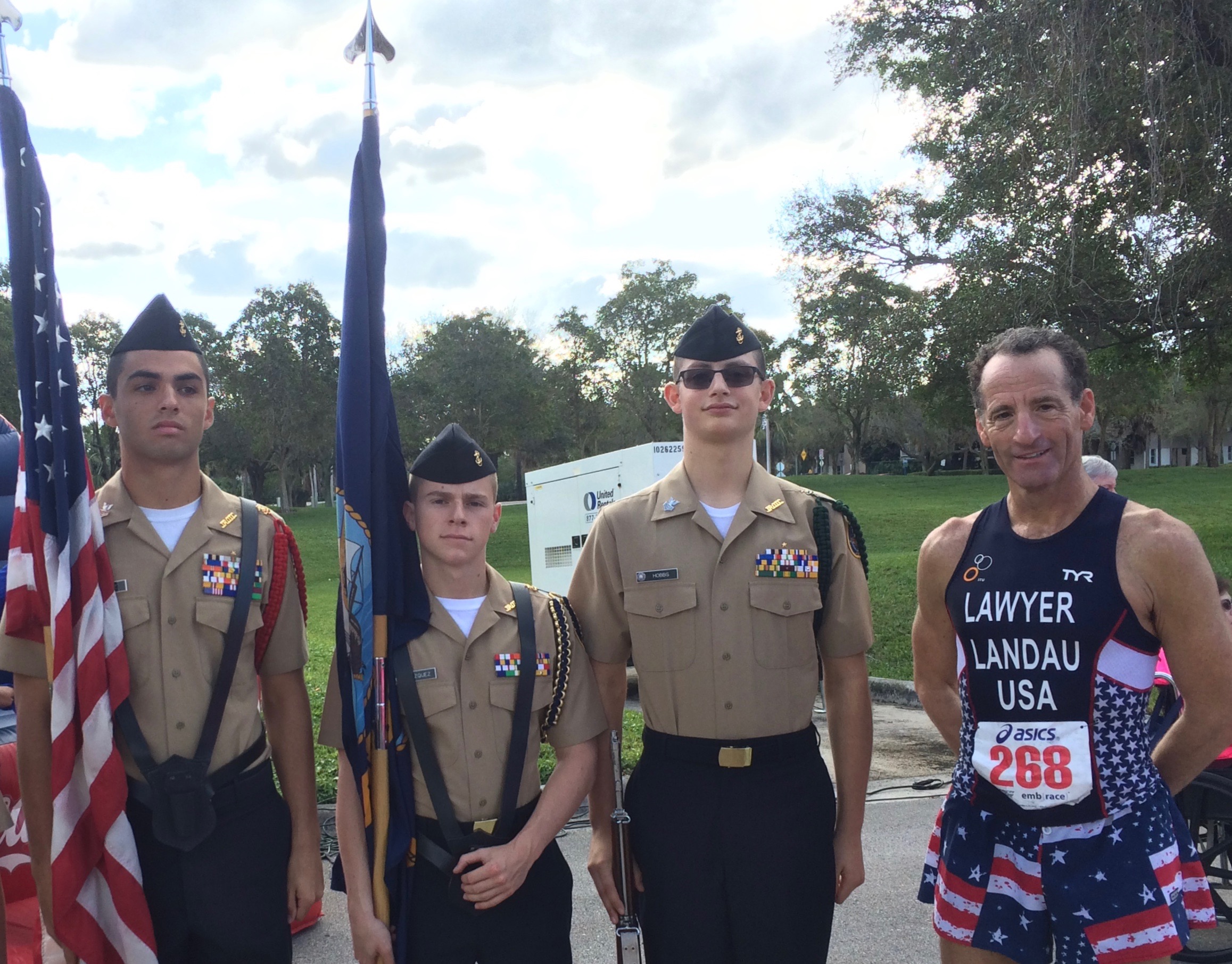 (EMB)race Supports Disability Rights & Assistive Technology; First 2016 "Brick"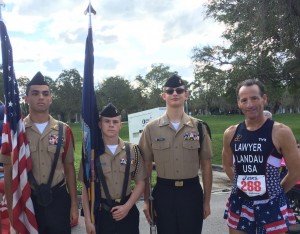 Participating in a wonderful event that provides a venue for friends, family, tourists and neighbors to come together and learn side by side about diversity in our community presented an opportunity not to be missed by Doug Landau, who was in Broward County, Florida in order to give a presentation on "Drone Law" to the American Association for Justice. The event was held on the Florida Atlantic University campus in Boca Raton. There was something for everyone. Participants could choose to do a Half Marathon, 5K and even a one-mile family walk that included people of all ages, sizes and abilities.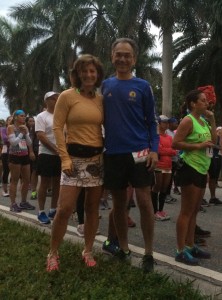 Melissa Anne Landau ran a terrific half marathon at the Emb(race) event in support of disability rights & assistive technology. She won her age group and averaged nine and a half minute mile pace despite: little sleep, a busy schedule & a crazy husband who is constantly pushing her !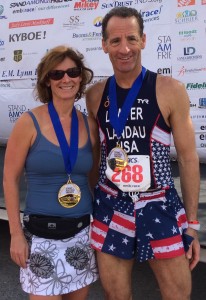 Lawyer Landau managed to cop the top prize in his age group, finishing 12th out of 400. In order to test his winter fitness, he did not stop running after he crossed the finish line. Instead, Doug then rode a borrowed bike around campus before running in the last 5km for his first "brick" workout of 2016. "Brick" workouts are important for multisport athletes, as switching muscles from the bike to the run (& vice versa) is difficult if not practiced at race speeds and under race conditions.
Also attending the American Association for Justice Convention was his friend & fellow racer John Feroleto (in blue long-sleeved shirt), who managed 7:30/mile pace for 13.1 miles, while his bride (who's a New York State judge!) ran the 5km with Herndon lawyer Landau. The local NAVY ROTC performed, as did the college jazz band on the FAU "Owls" campus. Participants could run, walk, stroll, roll, use a wheelchair or hand cycle. Because the 5km and walk took place on the campus of FAU, it was a flat, safe course for the participants. At one point during lawyer Landau's shorter race, the runners ran through the shaded breezeway in the center of campus ! There were games for children, live music, food, prizes, awards and much more! Founding Director Skeets Lora Garfunkel Friedkin and her experienced race crew did a great job as evidenced by the smiles all around. For more information about this important community event, click here