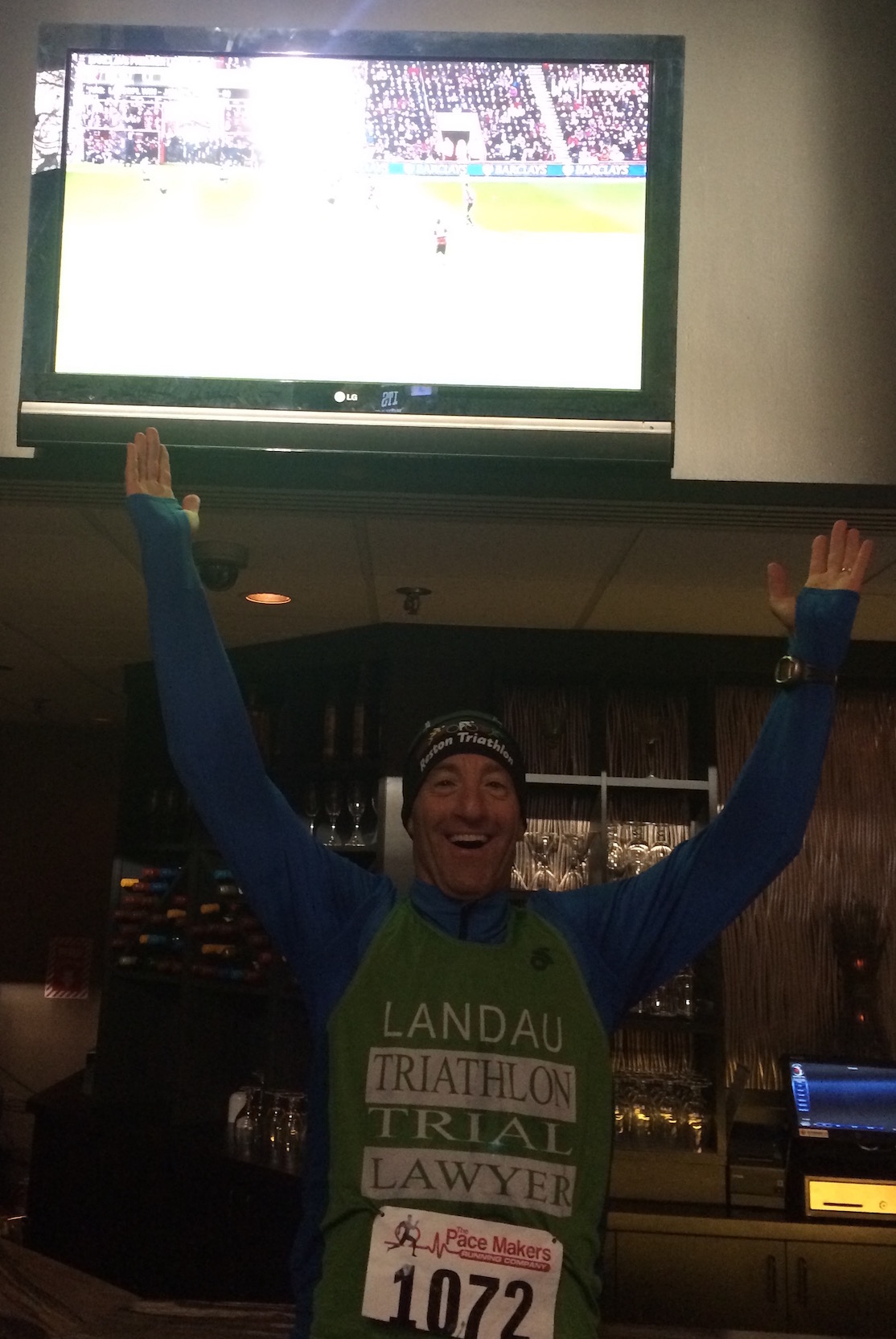 PreGame 5km to be Test Race for 2016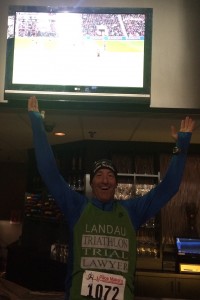 Having been discharged from Physical Therapy at Town Center Orthopedics just this week, Doug Landau was keen to test his current running fitness. So he signed up for the PreGame 5K Run with the goal of keeping his heart rate in the "Zone 4" Lactate Threshold range so as not to cause a flare up of his chondromalacia or risk injury after not running for a month and not racing for 2 months.
The PreGame run and walk was held at the National Conference Center on Upper Belmont Place, in Leesburg, Virginia. The Pregame 5k course was hilly and challenging, winding its way through the beautiful National Conference Center's grounds along Upper Belmont Place. The start and finish are at the West Building. Participants and spectators welcomed the free, indoor parking as well as the lobby staging area. Run on a certified course, there were Food, Drinks, large screen televisions and Free Draft Beer (for runners over 21 !) afterwards in the warm Black Olive Bar.
After his hiatus from running and racing, Landau's goal was to keep his heart rate in the 160s, not "go crazy," and see what his time would be on a cold, windy, hilly course. Finishing in the top 10, lawyer Landau ran 21:06 (6:48/mile average) to easily win his age group.