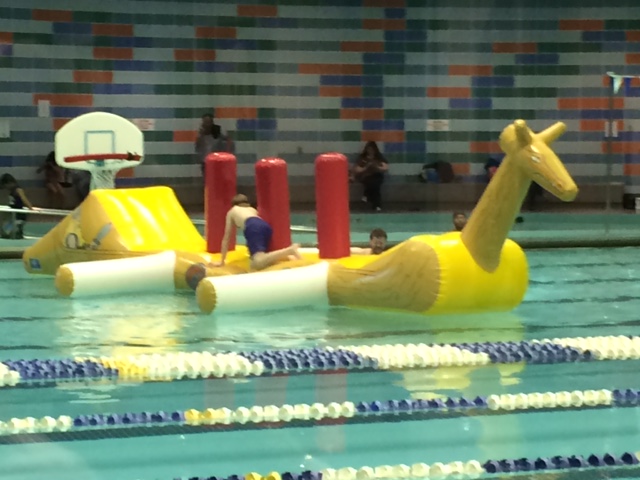 Good, Clean Fun at the Herndon Community Center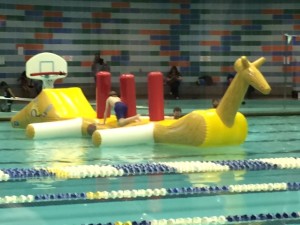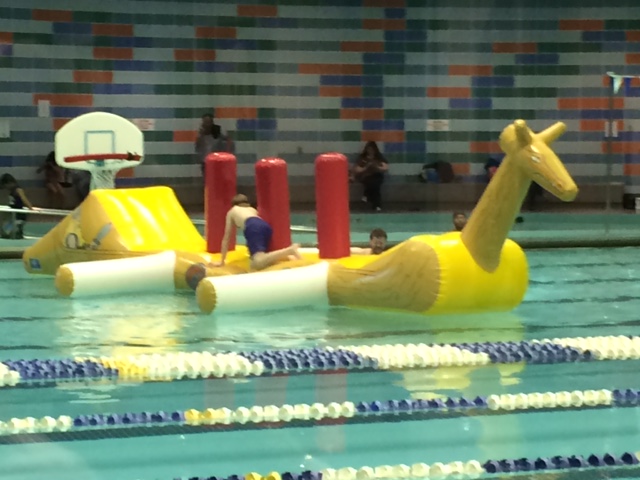 Looking for active fun this winter for the whole family?
Consider at trip to the Herndon Community Center.
The indoor pool puts out floats for kids.  Herndon lawyer Doug Landau used to take his children to the pool and let them clamber on top of the fun shaped "aquatic playgrounds." All the while, lawyer Landau would run in the water with his "AquaJogger" flotation belt, benefiting from a full, non-impact workout while his children exhausted themselves in the water trying to stay on top of the inflatable dog, castle, dragon, alligator, and other fun characters.
If you go to the Herndon Community Center Pool, you can make use of the family changing rooms, diving well, hot tub, entry ramp for handicapped users, and bleachers for "landlubber" spectators.
Landau was able to hose down his kids in the family changing areas, and bundle them up during the cold winter months. Often times, instead of putting them back in their clothes, he put them in their pajamas, and two or three would be asleep before the short ride home to Franklin Farms was over.
There are discounts for kids, seniors, and Town of Herndon residents. The Herndon Community Center issues punch passes to make multiple visits by various family members reasonable, and there are also classes in the water, in the classrooms, and the gym.
The staff is friendly, and Landau's kids took swim lessons on Sundays. These swim lessons, overseen by Kerstin Severin, have served them well to the present day. In fact, Landau's son worked as a lifeguard for Northern Virginia Pools at several Loudoun and Fairfax County facilities, including Franklin Farms — thanks to his experience at the Herndon Community Center Pool, The Hotchkiss School, and the Froggers Swim Team.
For "clean," chlorinated, low-impact family fun, consider the Herndon Community Center when the floats are afloat this winter.