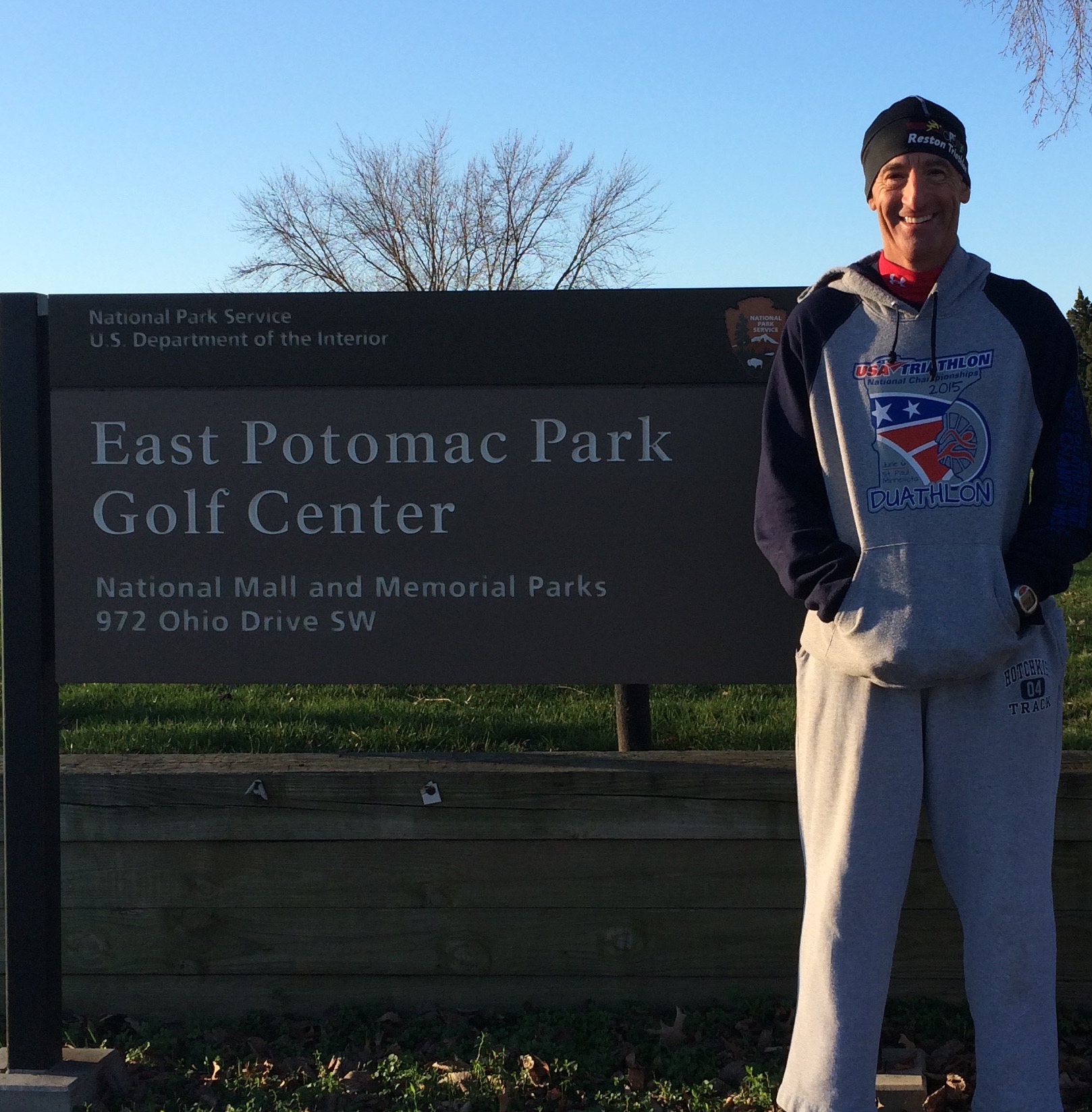 Potomac Park Provides Flat, Fast Course for Winter Runners
Ending his 2015 racing season at a local race with DC Metro area friends, Doug Landau took part in the Christmas Caper 5K race put on by the POTOMAC VALLEY TRACK CLUB. This annual event takes place on the roads around the East Potomac Park Golf Course, located at 972 Ohio Drive SW, Washington, DC. The start & finish line was near the former location of the sculpture "The Awakening" that DC, MD & VA runners looked forward to seeing in the course of many races.
Held Saturday, December 17, 2015, the dry, flat USATF-certified course provided a potentially fast course for DC area runners. The PVTC, which holds itself out as a "club for all ages, all paces, and all ways," puts one terrific indoor and outdoor athletic events year round. The PVTC was the 2013 & 2015 USATF Masters Indoor Track & Field Championship National Champion Team as well as the Host for the 2009 USATF Masters Indoor Track & Field Championships.
Finishing out of the prizes (13th out of 115) in 19:40 (averaging 6:21/mile), behind his friend, competitive age group runner & YMCA athletics director Terry Mclaughlin, Doug Landau enjoyed getting a time from which to hopefully build for the 2016 season. McLaughlin, of the Fredericksburg-Falmouth YMCA, is a frequent track meet and road racer, and was a member of the PVTC National Championship team. He is also a race director and helps stage the popular Colonial Beach Triathlon. For 5km full results, click here.