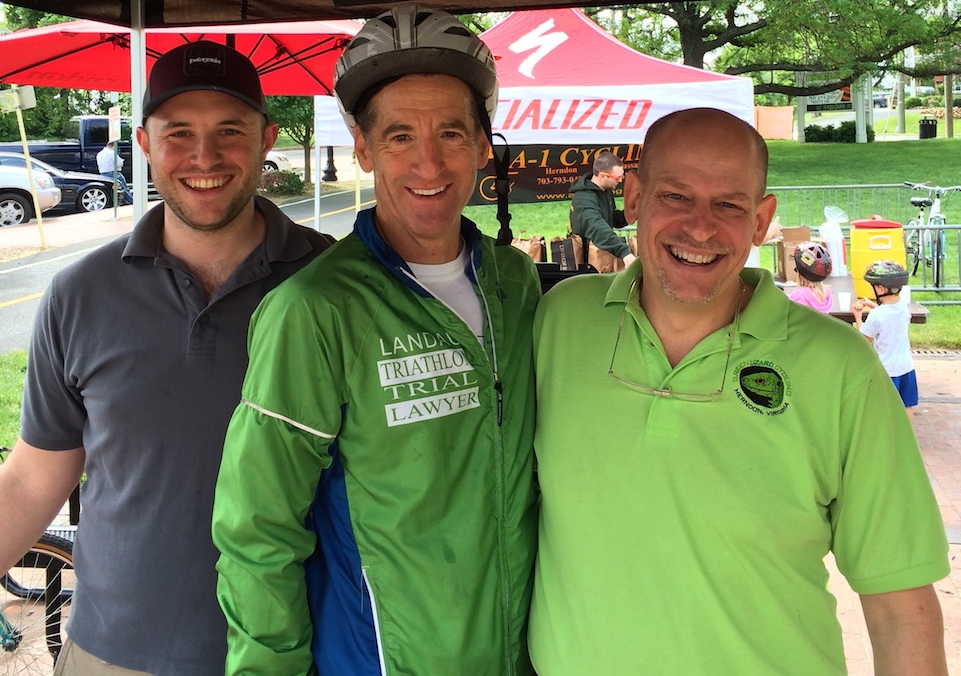 Herndon's Bike to Work Day Pit Stop Popular with Loudoun and Fairfax County Cyclists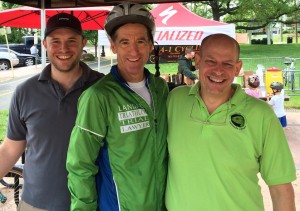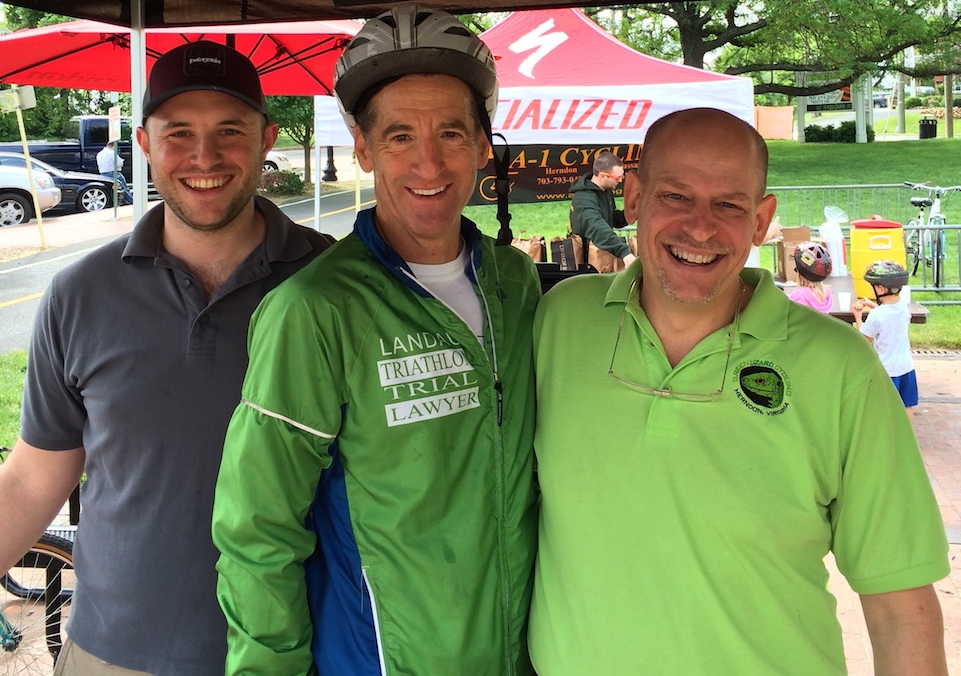 Perfect weather greeted Herndon Virginia bike lawyer Doug Landau and thousands of D.C. area bikers during the annual Bike to Work Day on Friday. This FREE event that aims to boost the number of people commuting on two wheels around our Nation's Capitol. According to the Washington Post, as many as 4.5% of D.C. residents bike to work. The event's planners estimated approximately 17,000 people had registered to ride.
There were 79 pit stops in the District of Columbia, Maryland and Virginia. At the pit stops, bikers could expect all kinds of fun —from refreshments to music and free T-shirts. One location was rumored to offer massages and another will have superheroes. There were mechanics at the Herndon Depot stop, as well as free bike trail maps, food, safety information and commuting advice. Unlike years past, there was no pit stop at the Reston Town Center, but Landau was advised that there was a stop in Reston closer to the new Metro Station.
Lawyer Landau thanks the folks at the Green Lizard Bike Shop for their support of our Town's pit stop and other local biking events, and hopes to see even more friends out next year.