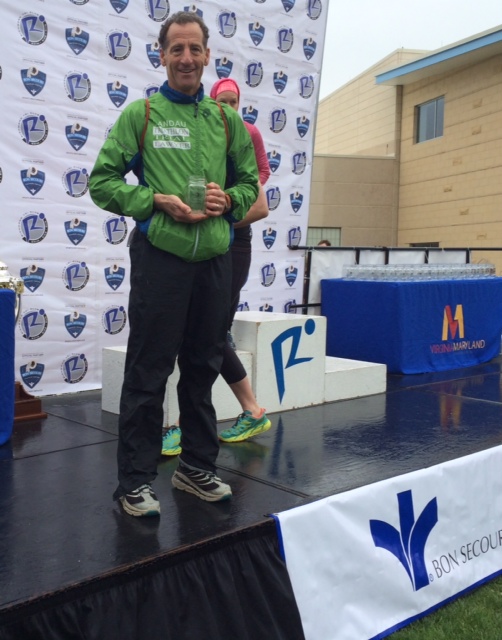 Richmond Sprint Triathlon: Olympic Trials Pool & Podium for Lawyer Landau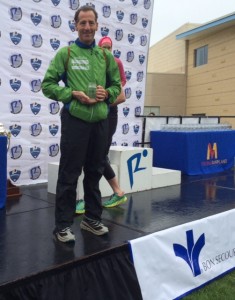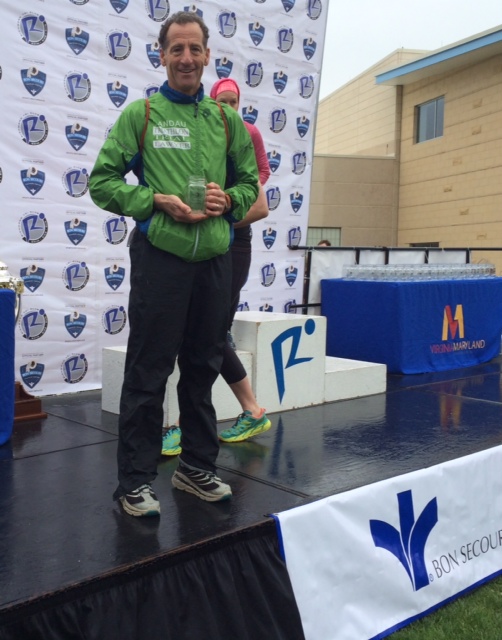 The Olympic trials swimming pool was a draw for athletes from all over Virginia to compete in the Richmond Sprint Triathlon.
Billed as an "open water indoor swim" event, athletes were able to experience the US Olympic trials pool, which had been moved to Richmond, Virginia and is home to the Collegiate School aquatics program.
Instead of flip turns off the walls, multisport athletes had to navigate around bouts while spectators in the stands cheered them on, wave after wave. Race Director Greg Hawkins got all the athletes in this sold-out event into the pool in a half hour!
Doug Landau was in Richmond to visit with clients from Chesterfield, so this was an excellent opportunity to combine races AND cases.
This Virginia Maryland Triathlon Super Series race sold out, as 500 athletes assembled on a cold, dreary, drizzly day south of the river in Richmond.
The first group of swimmers had clear smooth water, but after that, it was "arty barge" as athletes made the sharp turns around each bout and overtook slower swimmers from prior heats, much like a real open water swim. Landau got out of the water in one piece, and then hopped on his bike for what turned out to be a very cold ride on some narrow roads. He managed the 20 Km bike course in 33 minutes, for an average speed of over 22 MPH.
With very fast transitions despite chilled extremities, Landau came out of the second transition with champion DUathlete Marty Steigman, running stride for stride. However, the local champ pulled away, and Lawyer Landau averaged just under seven minutes per mile for 23rd overall, and third place in the age group. His feet were so cold that he had difficulty getting his shoes on; in fact his hands were so numb he could not not unsnap his helmet!
After showering at the Collegiate School facility (with soap), he visited with clients from Chesterfield, who had been struck while a pedestrian in front of a courthouse!
The triathlon trial lawyer then drove to Orange, Virginia to help a dog attack victim and her son prepare for their day in court.
Landau frequently makes multiple stop trips in order to visit with disabled clients who cannot travel to the Herndon law firm's building near Dulles Airport.