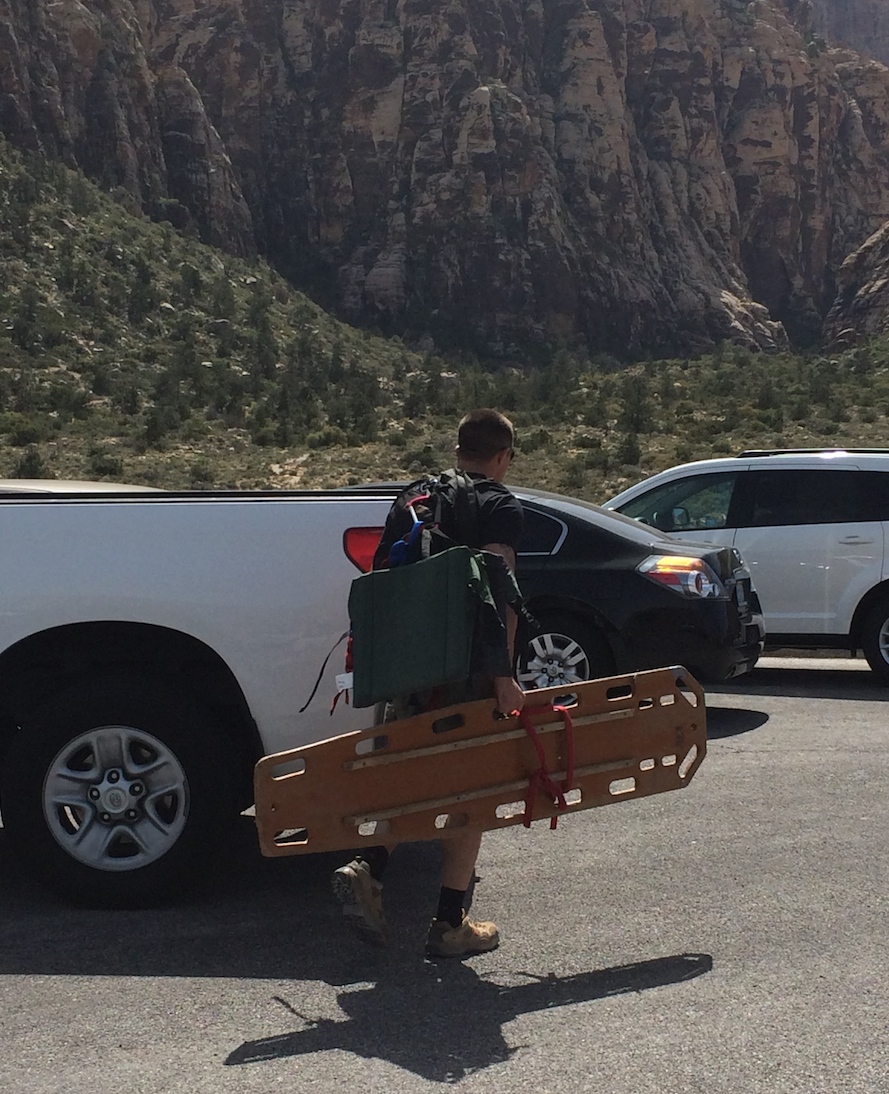 First Responders Need to Know Your Medical Needs on the Roads AND the Trails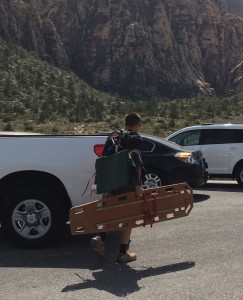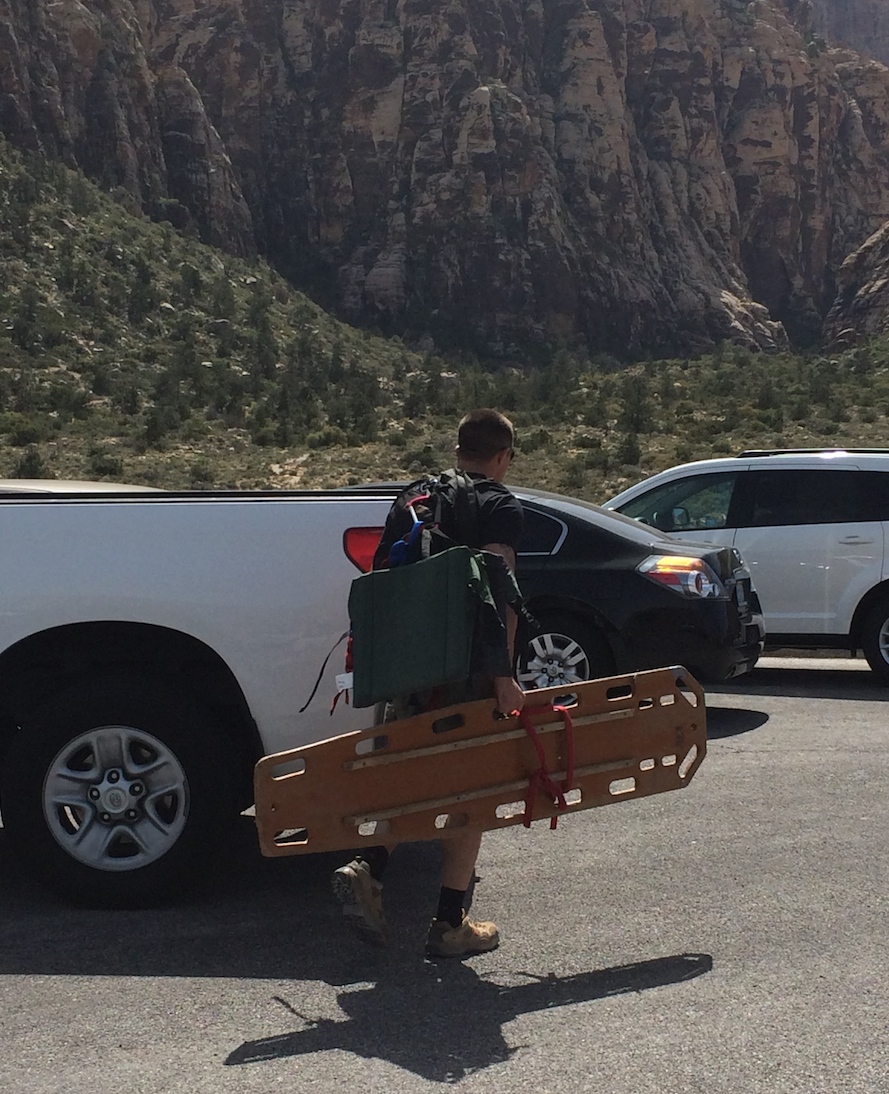 An emergency arose while hiking yesterday in Red Rock Park outside Las Vegas that brought home the point that it is important to have your medical information "at your finger tips." A hiker in the "Ice Box Canyon"section of this wonderful Nevada park had fallen and been seriously injured. First responders were dispatched to bring the park visitor down to the road, so that transport to the closest hospital could be effected. Extraction from the canyon would require several people to carry the stretcher, which would take some time, as they were deep into the park. If the hiker was unconscious, concussed, delirious, confused or otherwise unable to speak, then if they had any special medical conditions (i.e., diabetic, medication allergies, taking special prescription medicines, wearing a pacemaker, etc.) it would be vital for the rescuers to know.
That is why Doug Landau wears his Road ID wristband with his own unique health information and contacts on it, in case of just such an emergency. Lawyer Landau recommends that anyone hiking, running, biking, blading, etc. in remote areas, or even with friends, wear their special medical information in an easy to find place in case of an accident on the trails, roads or elsewhere. It's a modest cost for peace of mind, protection and possible "accessorizing." He has seen wristbands, ankle bands, shoe lace tags and "dog tags" used to alert medical personnel to special physical conditions in emergencies.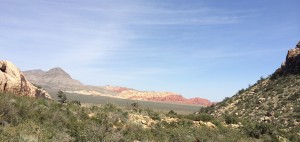 Ever a fan of Desert exploration, Landau noted that Red Rock Canyon's unique geologic features, plants and animals represent some of the best examples of the Mojave Desert. Visitors enjoy the extensive trail system. Guided hikes are available through RRCIA. Not a fan of downtown Vegas, Landau was keen to explore the outlying area, just as he did last year when the family camped in Death Valley. Colorful Red Rock Canyon is located 17 miles West of the Las Vegas Strip. The area is 195,819 acres and is visited by more than one million people each year. Red Rock offers a 13-mile scenic drive, more than 30 miles of hiking trails, rock climbing, horseback riding, mountain biking, road biking, picnic areas, nature observing and visitor center. For more information about Red Rock Canyon National Conservation Area, click here.
Landau was visiting his daughter, who is a teacher with the Clarke County School District as a member of the Teach for America program, and a Masters student at UNLV. TFA is a national teacher corps of recent college graduates who commit two years to teach and to effect change in under-resourced urban and rural public schools throughout America.