NCAA Concussion Settlement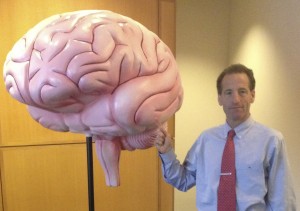 "Medical monitoring and future treatment will help those amateur athletes who have traumatic brain injuries going forward," according to Herndon head injury lawyer Doug Landau, "and the education and early diagnosis in the future will hopefully prevent permanent disability that sidelines college sports team members who sustain a concussion."  The National Collegiate Athletic Association (NCAA) — the governing body for college sports —  agreed to a settlement in a class-action head-injury lawsuit.  The suit is a consolidation of 10 lawsuits which combined, identify by name several dozen athletes who suffered brain trauma while playing contact sports in college.
The terms of the settlement, pending final approval by U.S. District Judge John Lee, are:
Create a $70 million fund for the purpose of diagnosing current and former college athletes to see if they suffered traumatic brain injury (TBI) when playing contact sports in college.  Players who show signs of TBI will be responsible for paying for their own treatment.
Implement a consistent return-to-play policy whereby a player who takes a blow to the head may not return to play or practice that day.
Preserve the right for individual athletes to sue individually for specific damages.
Require baseline neurological tests at the start of each year for all athletes.
Mandate concussion education for athletes and coaches.
Establish an independent medical science committee to oversee medical testing.
The settlement has been met with controversy, however.  Critics believe money should have been set aside for the injured players themselves, rather than simply paying for diagnosis, monitoring, and education.
Virginia sports injury attorney Doug Landau believes the settlement terms will go a long way towards (1) helping those athletes who were injured during their past careers by helping them identify lingering symptoms of TBI and gain access to high quality medical care, AND (2) changing the culture of college sports so that future athletes may be spared repeated concussion and TBI going forward.
Landau is in favor of monitoring and education when it comes to concussions:
"Educating those involved is the first step towards preventing long-lasting effects of concussions," notes Landau.  "As a personal injury lawyer, I have helped numerous clients who have suffered TBI.  The impact can be severe and life-changing.  If we can teach athletes, coaches, parents, college administrators, etc. about the dangers, we can affect change.  I take that responsibility quite seriously and literally here in my local community.  Each year, my firm donates free bike helmets and educates needy children on the effects of TBI in our "Putting Lids on Kids" program.   I believe you can never provide too much education about something as serious as permanent brain injury."
If you or someone you know has been injured, suffering the effects of traumatic brain injury, and there are questions as to what laws apply, email or call Abrams Landau, Ltd. at once (703-796-9555).