Year in Review – 2013 Races
Looking back on 2013, there were good results in competitions in 9 different states. In addition to winning the Virginia Duathlon Series (Bishops Events), Herndon lawyer Doug Landau was an Age Group Award Winner at the following venues: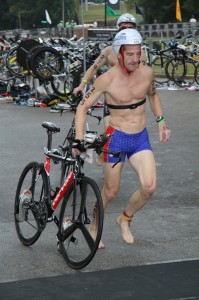 Multisport Races: Marine Corp Triathlon, Quantico; Goochland Sprint Triathlon; Spotsylvania Fawn Lake Sprint Triathlon; Pine Plains (NY) Stissing Sprint Triathlon; Bantam (CT) Sandy Beach Sprint Triathlon; Pohick Park DUathlon, Lorton; Herndon TriPerformance Taylor Love Sprint Triathlon; Reston Triathlon ; Leukemia & Lymphoma Society DUathlon at Prince William Park ; Chestnut Forks Sprint Triathlon, Warrenton; Westfields Sprint Triathlon, Cub Run Recreational Center; Bristow Sprint Triathlon, Vint Hill, Fauquier County (race venues in Virginia, unless otherwise noted)
Running Races: GMU Manassas Turkey Trot 5k; ALS Race for Lou Gherig's Disease, Coconut Grove (FL); Sonoma Wine Harvest Festival 12 km (CA); Heritage 5km at Battlefield H.S.; Manassas Airport 5 km; Loudoun Lyme Disease 5km, Purcelville; Hotchkiss Reunion Run, Lakeville (CT); Bull Run Stampede 5km.
Lawyer Landau also competed in the following US National Championships: 12 km. Road Race (Alexandria); Masters Cross Country 5km (NJ); AND, Indoor Track & Field Championships, Landover (MD)
Non-Competitive events for charity included the following bike rides: Bike New York 5 Boro Ride (NYC); Tour De Cure (Diabetes) bike ride, Miami (FL); Green Lizard ride for the Pride of Herndon Band