Beating DC Metro Area Traffic and Winning Trials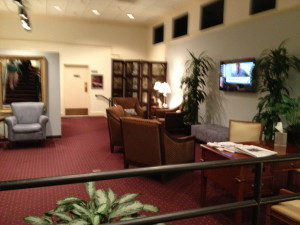 When Herndon Virginia lawyer Doug Landau has an early morning trial in DC, Arlington or Alexandria, how does he avoid rush hour traffic ? Clients want to know that their lawyer is going to be on time. In fact, in some cases it's an advantage to be taken early, when other claimants, lawyers or witnesses do not show up. Keeping the judges on schedule is important to the administration of justice, and lawyer Landau knows that being ready well in advance of the scheduled Hearing reduces stress. So, when he has a morning Hearing or trial in the direction of traffic, he will sometimes stay over the night before or, more usually, get up very early, before rush hour traffic, head to a nearby gym, workout and then shower, have breakfast and arrive at the court house well before the case is set to start. Unlike the other lawyers who sit in their cars for hours, Landau's trip its usually well under an hour and he is refreshed, exercised and ready to go.
For cases before the Federal Social Security Office of Hearings and Appeals, Landau has started to use the excellent facilities at the Fairmont Hotel. The Fairmont's health club is only a block from the Social Security Administration's Hearing office and it has newspapers, meeting areas, news broadcasts and most everything Landau needs to get ready, physically and psychologically, to present his disabled clients' cases to the best of his ability. The staff is friendly and you can store your sweaty stuff in the locker until after your case is finished ! So if you are a presenting cases to the Social Security Administrative Law Judges and need a place to work out or relax, Landau recommends the Fairmont Hotel in North West Washington, D.C.