Bike Wheels caught in Street Car Tracks
How biker friendly are the streets ?
In Washington, bikers have found the city streets of Seattle to be more dangerous than friendly. Six bicyclists have filed a lawsuit against the city of Seattle over safety hazards concerning the South Lake Union Streetcar tracks. All six of the plaintiffs have suffered serious injuries as a result of their bike tires becoming caught in the tracks. This happened as a result of the width of the streetcar tracks being wider than the bicycle tires, which caused the tires to catch and the cyclists to crash. As in the instance of the six plaintiffs, this can result in serious and sometimes catastrophic injuries. The lawsuit claims that the city was aware of the potential dangers to bicyclists, but failed to post warning signs or add any additional safety measures. The lawsuit is seeking general damages, compensation for medical expenses, lost wages, and attorneys' fees. The lesson to be learned is that "biker friendly" does not always mean "biker safe."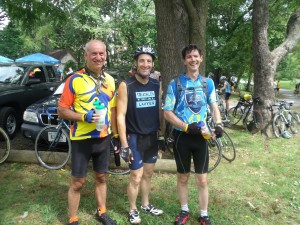 At ABRAMS LANDAU, Ltd., we recommend that if you come upon grooves, street car or trolley tracks that are parallel to your direction of travel, avoid getting too close, as narrow road bike wheels can get entrapped and stuck. We have represented injured bikers who have been thrown from their bicycles due to roadway defects and dangerous street conditions. Move to a different street, or even walk your bike rather than risking damaging your bike and injury to yourself.