Bike to Work Day – Friday May 21, 2010 – Free for Everyone !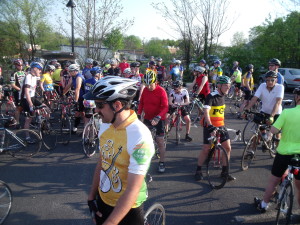 It's free, it's fun and it's physical ! "Bike to Work Day" is in 3 weeks. Join thousands of area commuters and Triathlon Trial Lawyer Doug Landau for a celebration of bicycling as a clean, fun and healthy way to get to work! There rate 35 regional pit stops, with SWAG, mechanics and riders of all levels. Try a ride into the city with experienced commuter convoys and meet your fellow cyclists at Freedom Plaza. Washington Area Bicyclist Association and Commuter Connections invite you to try bicycling to work as an alternative to solo driving. Help the Washington region become a better place to ride, a cleaner environment and a healthier community. Bike to Work Day is a FREE event and open to all area commuters. The ABRAMS LANDAU sports injury lawyer has participated a number of times, and Doug Landau enjoys the camaraderie, mechanical check ups and the freebies. There will be a raffle, prizes, food, drink and more at all pit stops throughout the region. Free T-shirts will available for the first 8,500 registrants who are in attendance at the pit stop they registered for in advance. Registration for Bike to Work Day 2010 is now open!
Click on the pit stop link and register for the pit stop rally you plan to attend. Raffles will be held at each pit stop for prizes including commuter bags, bike locks, and bicycles.