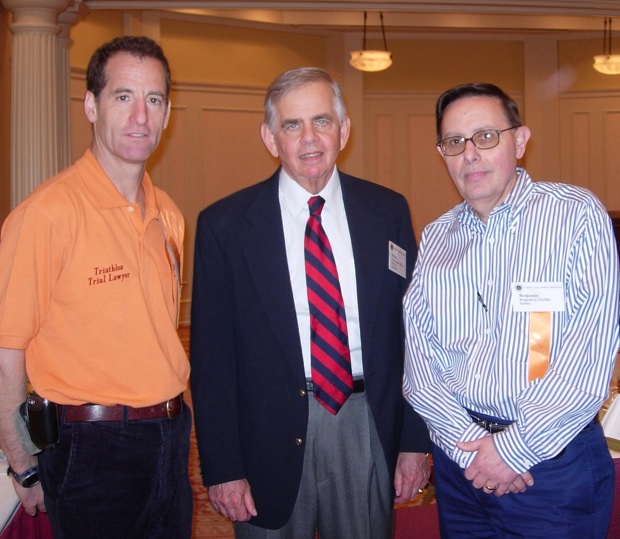 "Tension Points in Workers Compensation"
Herndon-Reston Virginia injury lawyer Doug Landau and two dozen other experienced disability lawyers attended a special presentation by Commissioner William Dudley, Jr. today.  The Commissioner is one of only 3 Full Commissioners at the Virginia Workers Compensation Commission ("VWC") headquarters in Richmond.  While he has over two decades of experience trying cases on behalf of injured workers and their families, Doug Landau attends these programs in order to stay abreast of current developments, and learn about the latest cases, rulings and trends.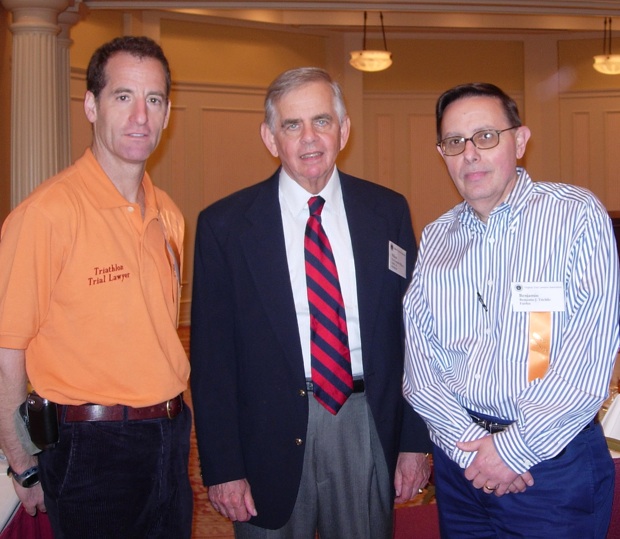 The Abrams Landau, Ltd. trial lawyer has presented appeals before the Full Commission panel, upon which Commissioner Dudley sits.  This presentation by the learned judge was part of the Virginia Trial Lawyers Association (VTLA) 49th Annual Convention and Continuing Legal Education ("CLE") program.  Doug Landau is a member of both the Workers Comp AND the Social Security Disability Law Sections of VTLA and the American Association for Justice (which is the National Trial Lawyers Association).  Commissioner Dudley covered such topics as: Assault & Battery, streamlining Workers Comp procedures, comp rate, presumptions in brain injury and head injury cases, overtime, disease and disability, injured Virginia Workers rights, remedies and medical care.  ABRAMS LANDAU trial lawyer Doug Landau is shown here with Commissioner Dudley, and on his left, preeminent insurance defense attorney Ben Trichilo, of Fairfax, Virginia.