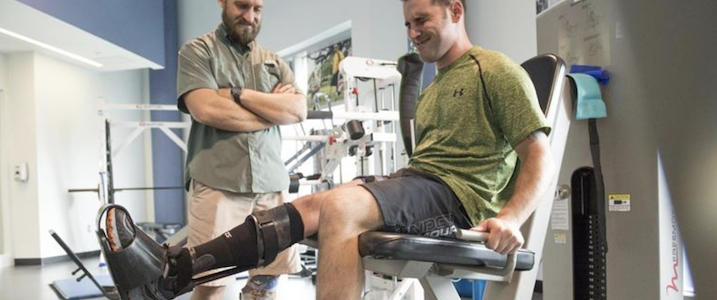 "Permanent Total Disability" in Workers Compensation Does NOT Require the Loss of Both Legs, But the "Inability to Use Both Legs for Work"
Generally, in order to get wage loss benefits BEYOND the 500 week limit, a worker injured in the Commonwealth has to have lost 2 arms, 2 legs, 2 hands, 2 eyes, 2 feet, etc., in the same workplace accident. In a recent appeal to the Virginia Court of Appeals, an employer's argument that the Virginia Worker's Compensation Commission gave too much weight to a medical opinion, and ignored contrary evidence in the record concerning an employee's injury, was not a valid basis to challenge the decision in favor of the totally disabled worker in the recently decided case Kamco Building Supply Corp. v. Heard.
So what happened to Mr. Heard? On October 17, 2005,  he suffered a compensable workplace injury. On December 13, 2005, the Commission entered an Award order for medical benefits and weekly temporary total disability (TTD) benefits beginning on October 26, 2005, and continuing. By September 2006, this injured employee developed deep vein thrombosis (DVT) in his right leg. On Nov. 23, 2009, a Deputy Commissioner rendered a trial level opinion holding that the DVT in Heard's left and right legs was a "compensable consequence" of the workplace injury, so this condition was also included in his Award. "Compensable" simply means that it can be covered under the Workers Compensation law of Virginia.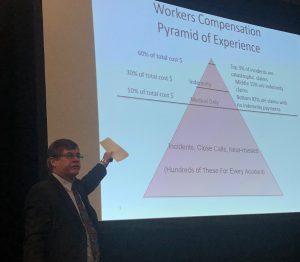 On September 22, 2015, Heard filed a request for hearing seeking Permanent Total Disability (PTD) benefits after receiving the maximum 500 weeks of indemnity benefits allowed under the Virginia Workers' Compensation Act. This disabled worker claimed that he had reached "maximum medical improvement" ("MMI") for both of his lower extremities and had a 75% permanency rating to the left leg and 25% to the right leg.
After losing at the trial level and on appeal to the Full Commission, the employer and its insurance company took the case up to the Court of Appeals of Virginia, claiming that the worker was not entitled to Permanent Total Disability benefits. On appeal, the employer alleged: The Virginia Workers' Compensation Commission was wrong because Heard was not permanently and totally disabled as contemplated by Code § 65.2-503(C) and that Heard could use his legs in gainful employment. At trial the employer introduced surveillance videos of Heard's activities on multiple days in July 2016. The surveillance videos showed Heard at home, at a store, and driving a vehicle.
The Virginia Workers Compensation Commission was free to give great weight to the worker's doctor's opinion that Heard was unable to use his lower extremities in any gainful employment and that he was permanently and totally disabled. Likewise, the Commission was free to discount or disregard any medical opinions to the contrary, which it clearly did. The same analysis applies to the Commission's role in assigning credibility to Heard's testimony and other evidence in the record (such as the surveillance videos of the injured worker).  Workers comp lawyer Doug Landau notes that insurance companies almost always try to get statements from injured workers and witnesses and they frequently send out private investigators to film disabled employees. The insurance companies will then use these recorded statements and films against the injured workers and their families in court, especially in permanent injury cases.
After reviewing the record, the Virginia Court of Appeals ruled that the evidence supported the findings and decision of the Full Commission. Indeed, they found that the evidence overwhelmingly supports the Commission's factual finding that Mr. Heard had a functional, permanent loss of use of both legs so that he was entitled to get weekly wage loss compensation beyond the normal 500 week limit. Under Virginia law, even workplace fatality cases have this 500 week payment limit.
The Herndon law firm ABRAMS LANDAU, Ltd. has several such "Permanent Total Disability" cases where clients are getting lifetime weekly payments in addition to medical benefits under their Awards. These cases can be the result of an amputation type injury, or they can evolve as the employee loses the ability to use her arms or legs in work-like functions. These cases require significant investments of time, effort and money.
If you or someone you know or care for has been injured as the result of an accident on the job or while working off site, and they are not able to use their hands, feet, arms, legs or other body parts, and there are questions about what laws apply, please e-mail or call us at ABRAMS LANDAU, Ltd. (703-796-9555) at once.