Being Laid Off Does Not Qualify Injured Worker to Benefits in Virginia
The Virginia Court of Appeals reviewed conflicting case law to decide whether a layoff would qualify an injured courthouse employee to workers compensation wage loss benefits. The facts of the case are that the claimant, who worked in a light-duty capacity on a courthouse custodial staff after a work-related injury, was laid off because her employer decided to out­source its custodial needs. The Appeals Court found that she did not prove that her inability to find work after she was laid off was causally connected to her work-related partial disability.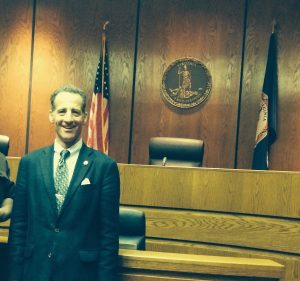 The injured worker's tenure with her employ­er ended not because of her injury, but rather, because, prior to her accident, her employer decided to outsource its custo­dial needs. During the time between the decision to eliminate the custodial positions and the beginning of the contractor's services pursuant to the con­tract, the existing members of employ­er's custodial staff, including the claimant, continued to work in their respective positions. Initially, none of the employer's custodians were hired by the contractor when it began performing its contractu­al duties. Approximately one year after it began providing services, one of the em­ployer's former custodians was hired by the contractor. The claimant never sought a position with the contractor. After her courthouse job ended, she unsuccessful­ly sought jobs by marketing her remaining physical abilities,  in the area where she lived. There was no evidence that she was not hired because of her partial dis­ability.
The Court of Appeals looked at the question whether the record sup­ported a conclusion that the injured worker had suffered an economic loss as a result of her work-related injuries. The appellate court held that the record did not support such a con­clusion, so the disabled courthouse employee would get no wage loss compensation. The Court wrote:
Partial disability cases are not ana­lyzed under the loss of earning capacity rubric, but rather, Va. Code § 65.2-502 presumes that where an injured worker is only partially disabled, that employee can continue working either on restrict­ed duty or in an altogether new job. As a result, economic loss is the appropriate test for the compensation award in cases of partial incapacity.

Here, the claimant's employment with her employer came to an end because her position was eliminated along with the positions of her able-bodied colleagues. In such cases, although a claimant will have lost wages, evidence is required to establish that the loss of wages was caused by, or was in any way related to, her injury.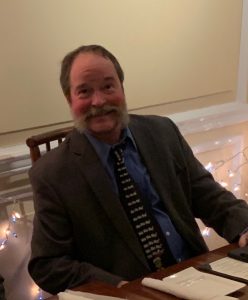 The Virginia courts have held that an injured worker bears the burden of establishing a caus­al link between the work-related par­tial disability and the claimed econom­ic loss. Therefore, this case reiterates that it is critical for injured workers to keep their "eyes and ears open" if they cannot go back to their pre-injury employer, in order to market aggressively, consistently and successfully.  The 2016 case of King William County v. Jones was handled by several of Herndon injury lawyer Doug Landau's friends and is a reminder on just how complex worksite injury cases can be in the Commonwealth of Virginia. If you or someone you care about has been injured at work, and there are questions as to how best to proceed, please call us at (703)-796-9555 or contact us via e-mail here.