Lawyers Who Pretend to Have Real Offices May Run Into Ethics Rules Violations for Misrepresentation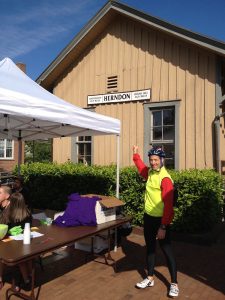 Doug Landau is old fashioned. He likes to: kick tires, visit his clients' accident scenes, "walk the walk," and visit lawyers with whom he has communicated or helped. A visit to California provided the Herndon injury lawyer with an opportunity to visit two high profile California lawyers who both had fancy sounding addresses near Santa Monica Beach. One advertised as being THE bicycle accident attorney in the Biking magazine and the other was supposedly THE dog bite injury lawyer. These folks held themselves out to be big time law firms online and in their national advertising.
So, imagine lawyer Landau's surprise, when he visited the first office after a run with his family on the beach and found out that the top floor of this lovely hi-rise overlooking the beach was not the bike lawyer's office, but a place where many businesses had "drop boxes." There was no signage with the lawyer's name anywhere to be seen, and when Landau asked the receptionist where "Mr. Big Time Bike Lawyer" was, he was informed that he came in once in a while to use the conference room and that he did not in fact have an actual office there. Landau then made several attempts to visit with this lawyer during trips to teach lawyers on the national trial lawyers program, but Mr. Bike lawyer never seemed to be up to it.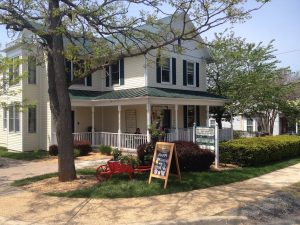 Surprised that a lawyer who claimed to be serving injured and disabled victims would not have a "brick and mortar" office, but undaunted, Landau proceeded inland to meet "Mr. Big Time Dog Bite Lawyer." This second stop was definitely not "a space." Rather, Dog Bite Lawyer also had a "drop box," no signage despite two dozen listings on the wall behind the receptionist, who had never seen or heard of this attorney! This lawyer also never seemed to be able to meet Landau in person.  Disappointed, Landau returned to Virginia. Apparently, a number of lawyers hold themselves out as having fancy offices that are in fact not their own.
Last year, the Supreme Court of Virginia looked into this practice. LEGAL ETHICS OPINION 1750 states:
"It is also potentially misleading under Rule 7.1 for a lawyer to advertise the use of a non-exclusive office space, including an executive office rental, if that is not actually an office where the lawyer provides legal services. See LEO 1872, which cautions that:

[A] lawyer may not list alternative or rented office spaces in public communications for the purpose of misleading prospective clients into believing that the lawyer has a more geographically diverse practice and/or more firm resources than is actually the case.
So, did that stop these lawyers from advertising these addresses as those of their "law offices?" No, they put such disclaimers as "by appointment only." Lawyer Landau has a handicap accessible office building that looks like a grandmother's house. "Not fancy, but friendly," the ABRAMS LANDAU law team tells everyone. If you are going to choose a lawyer to represent you, and prepare you for your important "day in court," you want someone who has a real office, real staff, real ties to the community, pays taxes in the community, has a business license, professional insurance, experience in the area of law you need assistance with, supports local businesses, and is not merely a front, "referral or settlement mill" and is unafraid of having you visit Monday-Friday or watching them "in action" in a real court of law. Think about it. If you or someone you care about has been injured, and there are questions about medical treatment, bills, legal protection, and how best to proceed, please call us at (703)-796-9555 or contact us via email on our LandauInjuryLaw website.
We are real people, in real buildings that we own, that you and your family can really get in to easily, in a real town minutes from Washington Dulles International Airport.