When Hit by a Motor Vehicle on the Runway, Does an Airport Worker's Car, Motorcycle or Truck Insurance Provide Benefits ?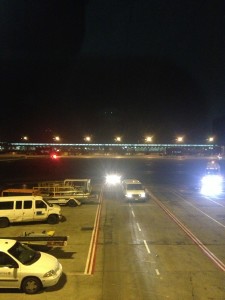 "What the car, truck or motorcycle insurance companies give you, in big print at the beginning of the policy, they often take away in the small print !" advises Loudoun and Fairfax County airport injury lawyer Doug Landau. Lawyer Landau notes that there are two key issues to look for in your motor vehicle insurance policy.
First, many auto insurance policies will not provide benefits for medical expenses under the "Medpay" policy provisions if the vehicle involved in the crash was being used for work. So, the injured airline worker may be able to get workers comp benefits, but the insurance they paid for to protect them in the event of a vehicular accident may not apply.
Secondly, many motor vehicle insurance policies exclude accidents involving vehicles that are not intended for the highways and roadways. In other words, injuries caused by crashes with forklifts, rail vehicles, an airport maintenance Cushman, Airport Operations Area luggage tugs and three-wheeled security scooters are not covered, even though they do have motors and are vehicles legally allowed in the airport's "sterile areas." Again, notes air industry injury lawyer Landau, an airport or airline employee may qualify for workers compensation benefits if the tarmac crash "arose in the course and scope of employment," but accessing their own uninsured or underinsured motorist benefits may be more problemmatic.
An experienced airport injury lawyer will be able to review your insurance policy(s) as well as those of the airport authority and your employer in order to help you made an informed decision in order to coordinate potential benefits. If you or someone you know or care for has been injured as the result of an airport vehicle crash, runway accident or other air travel related accident and there are questions about what laws apply, e-mail or call us at ABRAMS LANDAU, Ltd. (703-796-9555) at once.