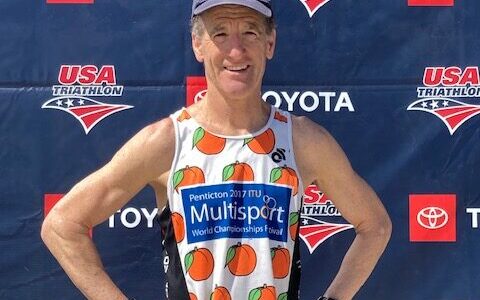 Lawyer Landau's World Championship Qualification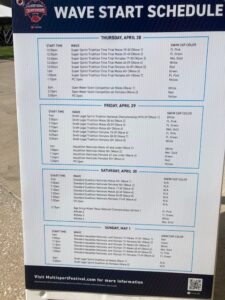 For the first time ever, USA Triathlon had a Multisport Festival over the course of a week, where slots for three different World Championships were on offer. Doug Landau, who raced over four days, qualified for ALL three 2023 world championship events: The Super Sprint Triathlon, the draft legal Sprint Duathlon, and the Mixed Team Relay Super Sprint .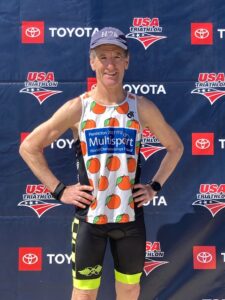 Top triathletes, duathletes, aquavelo, and aquathon competitors from all over the United States went to Irving, Texas to compete at the very first Multisport Festival. The shorter races enabled athletes to qualify for the world championships in Sprint Triathlon, Sprint Duathlon, and Mixed Team Relay. The Mixed Team Relay was featured for the very first time at the recent Tokyo Olympics and is one of the very few truly coed team sports. Doug Landau flew into Dallas Airport (IAD) and competed every day, managing to qualify for the 2023 World Championships in Germany and Spain. 
The races contested in the "Lone Star State" were all draft legal. Landau had acquired an ITU legal bike at a Green Lizard Bicycle Shop in Herndon, Virginia, to test his mettle in his draft legal format. The race was sharp, hot and fast. What surprised him was his ability to recover after each race. He also adhered to a strict protocol of resting, stretching, hydrating, and not doing anything too stupid. In addition to the stressful, high-level competition, Lawyer Landau was able to catch up with friends from all over the country, including the very talented New Jersey (current North Carolina) multi-sport athlete Mickey Syrop; Delaware's own Neil Semmel; and USAT Chief Operating Officer Tim Yount
Before heading to Texas, Landau had managed to squeeze only a few early season multi-sport races after winning top slots at area road running events. Since then it has been on quite a tear.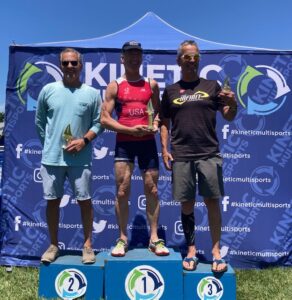 Landau is currently undefeated in his category after three races in the Kinetic Multisport series,  ranked first in Virginia and in the Mid-Atlantic region for his age group. In addition, Landau is also the reigning Mid-Atlantic Regional Sprint Duathlon and Sprint Triathlon champion. This weekend, he heads to Montreal, Canada (for less than 50 hours!), in order to compete at the ITU Sprint Triathlon World Championships. In the past, when Landau had competed in World Championship events, he had finished middle of the pack, but he's hoping to improve upon that record in 2022. Landau's schedule is so stacked this year – between personal injury trials, workers compensation hearings, family and travel – that he isn't even staying for the awards or closing ceremonies. In fact, Landau will be at the airport before the transition area opens for athletes to take their bicycles and wetsuits out, so he is contracted with Tri-Bike Transport in order for them to retrieve his equipment and bike and then convey them through customs and back to the United States!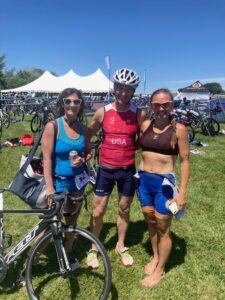 Wish him luck as he represents his country as a member of Team USA! After Sprint Triathlon Worlds, he has elected not to compete in Czechoslovakia (DUathlon Worlds) or the Middle East (Super Sprint), but instead to compete in domestic events. He will again line up in Milwaukee, Wisconsin in August. Currently, Landau is signed up for several more Kinetic Multisport events, as well as triathlons in Connecticut & elsewhere.