Triathlon Season on the Horizon
For all those athletes who get their fitness kick from triathlons, like attorney Doug Landau, the offseason can be torture. But, contrary to what Ned Stark loves to tell you ad nauseam, spring is coming, and with it, triathlon season!
To help get you through the winter and start mentally gearing up for the upcoming season (or to remind you of your current suffering?), here is a brief video from October's Pleasants Landing Triathlon in Bumpass, Virginia, on the shores of Lake Anna. It might just get your triathlon juices flowing once again!
This wonderful event is put on by Kinetic Multisports, who organize triathlons throughout the Mid-Atlantic. Their team never fails to run an excellent event, with an amazing volunteer team and participants from all over the region. At the 2021 Pleasants race Attorney Landau placed in third, after a tough swim in choppy waters but effective bike and running legs. This led him to a 3rd in the Virginia and Maryland Series for his age group. While he was thrilled to be the reigning Mid-Atlantic Sprint DUathlon Champion for his age group, as well as the Mid-Atlantic Region Sprint Triathlon Champ, the competition in the Kinetic Multisports Series is "top shelf!!!" He will have to bring his A game.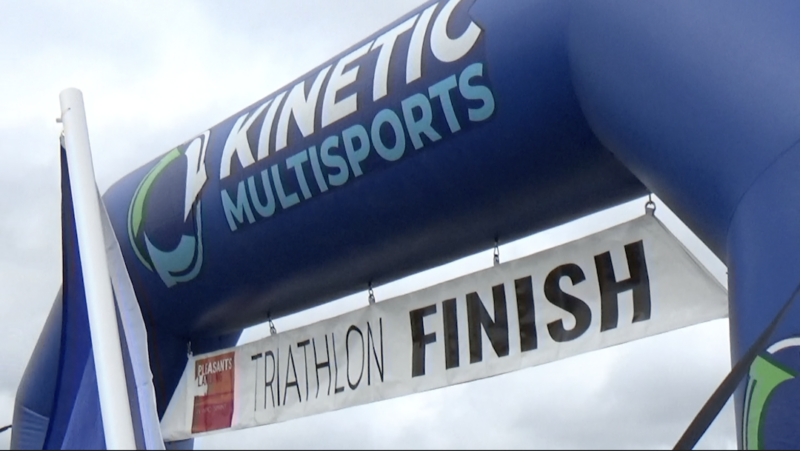 More importantly, the ABRAMS LANDAU law shop has signed on to be a major sponsor of these events in 2022! We want athletes of ALL LEVELS to participate, have fun and get outdoors. Landau will likely take part in several Kinetic events in 2022, along with his wife Melissa. It will be a winter of indoor training and race travel planning.
Just like everyone else they are antsy to get started with 2022!
To register for an upcoming event with Kinetic, or to learn more about them, visit their page here.