With unseasonably warm temperatures, lots of athletes turned up in Ashburn to run on new roadways, including Russell Branch Parkway, Gloucester Parkway and Atwater Drive. The Jingle Bell Rock & Run provides funds directly to the INOVA "Life with Cancer" Foundation.  This Foundation's purpose is to enhance the quality of life for those affected by cancer. This INOVA endeavor provides education, support wellness programs & therapies.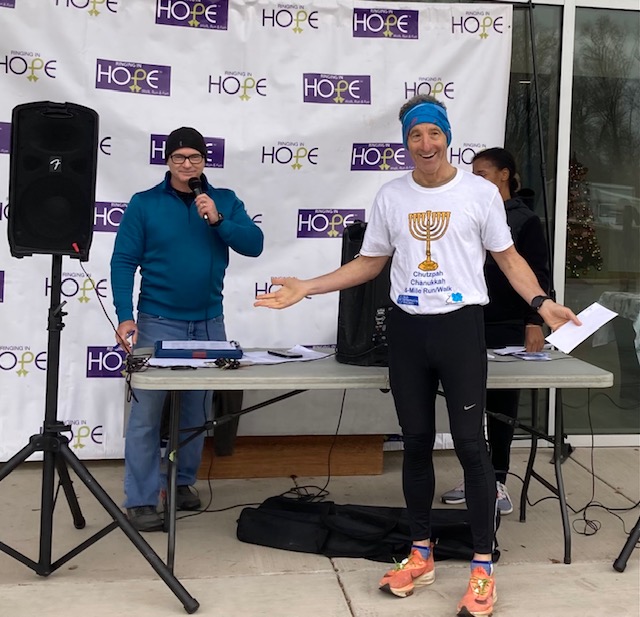 Participants could run, walk or jog the 10k, 5k or Jammie Jingle 1k live or virtually.  The races were contested on quiet roads with plenty of Sheriff's Deputies controlling traffic. Race Announcer Leslie Green had athletes warming up and ready to go, with the option of stretching indoors pre- and post-race.  With almost 300 entered in the 5km and 180 in the 10km, and most wearing short pants in mid-December, there was a festive atmosphere. There were multiple tables of information and freebies, and plenty to eat and drink post-race. The Reston Runners Club's "10 weeks to a 10km" program was there in force, as was Herndon's own Team SportFit Labs, which took home a number of Age Group awards.
The Reston Runners ("RRC") boasts more than 800 members. Melissa and Doug Landau have taken part in their excellent training runs, races and other programming (like their children's track & field sessions).  The RRC membership shares an interest in running, walking and fitness. Landau has found that they welcome all runners and walkers, regardless of ability. The club has excellent participation at club runs so there are people running at a variety paces. and styles. Their activities safely promote health, fitness, and achievement of one's personal goals in a fun atmosphere. Reston Runners is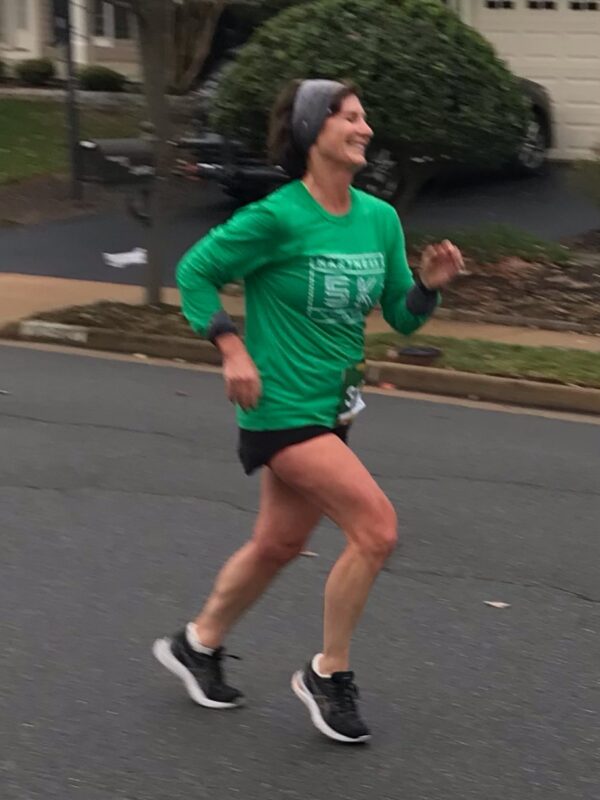 a member of the Road Runners Club of America (RRCA). Their members receive RRCA membership benefits, including the RRCA event insurance. Members also receive a weekly newsletter published by the Reston Runners and delivered via e-mail.
Melissa & Doug Landau enjoyed seeing friends before and out on the run. The rolling, windy, 1-loop course resulted in slower than expected times. Lawyer Landau managed to win his 10-year age group, and would've won every age group above 50! Potomac River Running generously provided gift certificates to age group winners. The fleet-footed trial lawyer finished 12th overall and was 9th male, with a 3 mile split time that would have won his category in the 5km race! Tom Cook and the rest of the race crew had set out a well-marked course, even though some roadside signs and mile markers were blown out of the ground or flattened! This course will be similar to the New Years Day House 6 Brewing 5k and 10km races on the same block! The 5th anniversary running of that Ashburn, Virginia event will again feature blankets for finishers and beer at the brewery post race! Plus, in 2022, participants get hoodies to keep warm! The Landaus still use the soft blankets they got from that race.