Giving Away Free Bike Helmets at Sleepy Hollow Elementary School's Spring Into Wellness Event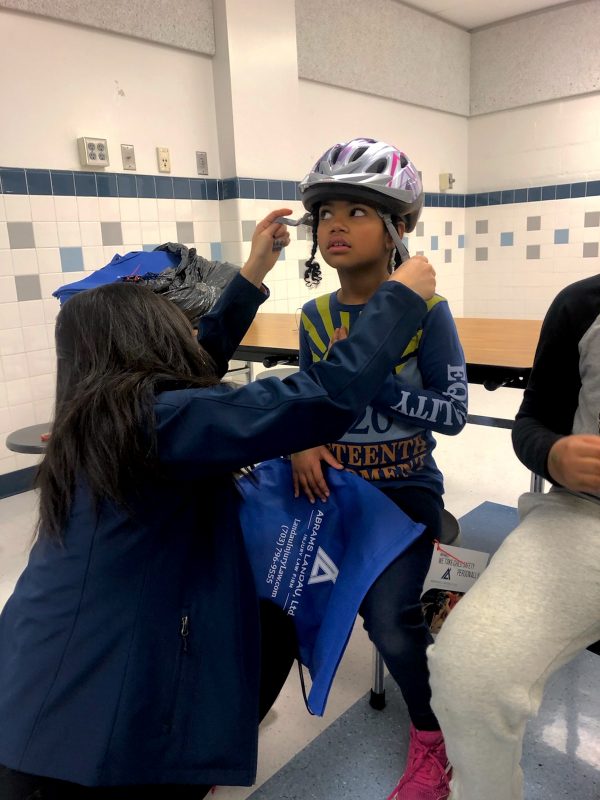 Our first Lids on Kids program of 2020 was at a special event at Sleepy Hollow Elementary School in Falls Church, Virginia! The Abrams Landau law team had never taken its brain injury prevention and bike helmet giveaway program to this school before, so we were excited for the opportunity to be involved in a different community.
Sleepy Hollow Elementary School–with the aid of the national PTA–held its first annual Spring Into Wellness Family Fitness Event on February 13, 2020 after school from 6:30-8:00pm. There was a fun obstacle course set up by Old Dominion Racing and a variety of nutrition and wellness educational activities and booths for the students and their families.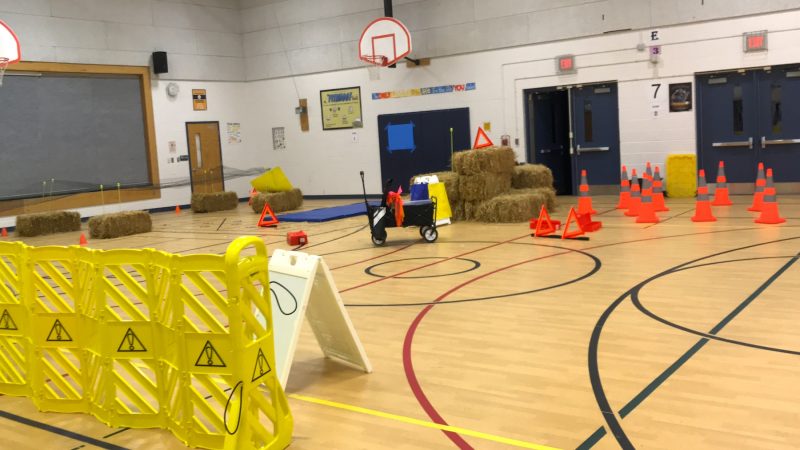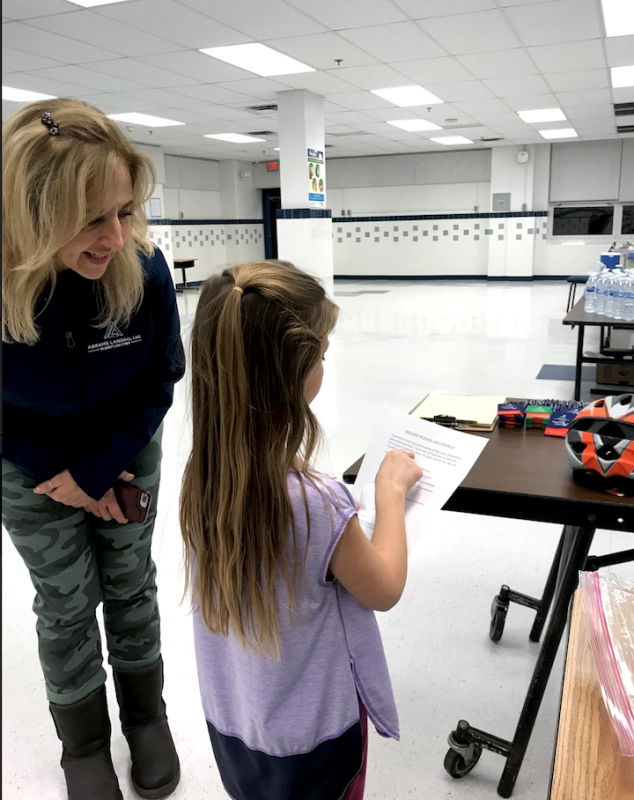 Our law team was able to set up a section next to the booths with all of our helmets and other free materials for the families, such as pens, bike brochures, coloring books, hand signal handouts and more. We also had our usual Bike Pledges in both English and Spanish that we require both parents and students to sign before we give away helmets in an effort to encourage bike safety.
We were able to fit and give away over 50 helmets at this event and our team truly enjoyed interacting with the families and seeing how excited the children were to receive a free helmet and bag. Started by attorney Doug Landau more than a decade ago, our Lids on Kids program promises that if a child damages or outgrows a helmet he/she received from us, we will replace it for free.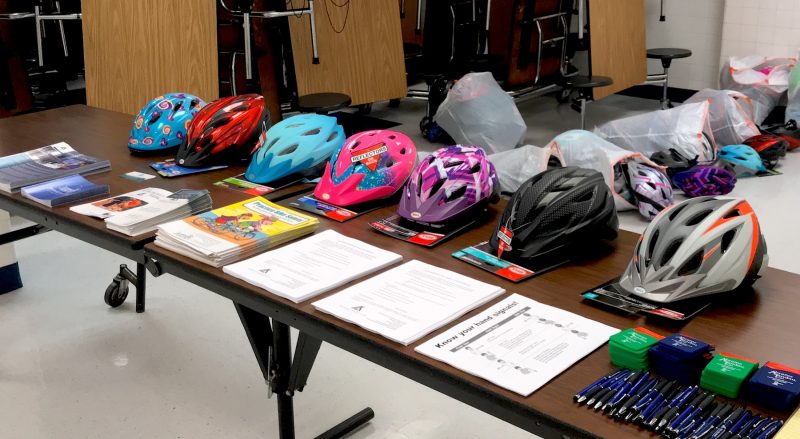 We are grateful for the opportunity to help try to prevent unnecessary injury and head trauma in our community. Unfortunately, we know that accidents still happen, so if you or someone you know was injured due to no fault of your own, and you have questions as to what laws apply, please give us a call (703-796-9555) or email us at Abrams Landau, Ltd.